From our inception, Vape-Jet has experienced tremendous growth, much of which was driven by unwavering support and word-of-mouth endorsements from our valued customers and machine operators. We are deeply humbled by the amount of positive feedback we have received about the work we do and the products we offer. And now we would like to give back by introducing our revamped three-tier partner program. This innovative program is designed to recognize and reward our brand advocates at every level of the industry. Let's delve into what each tier offers.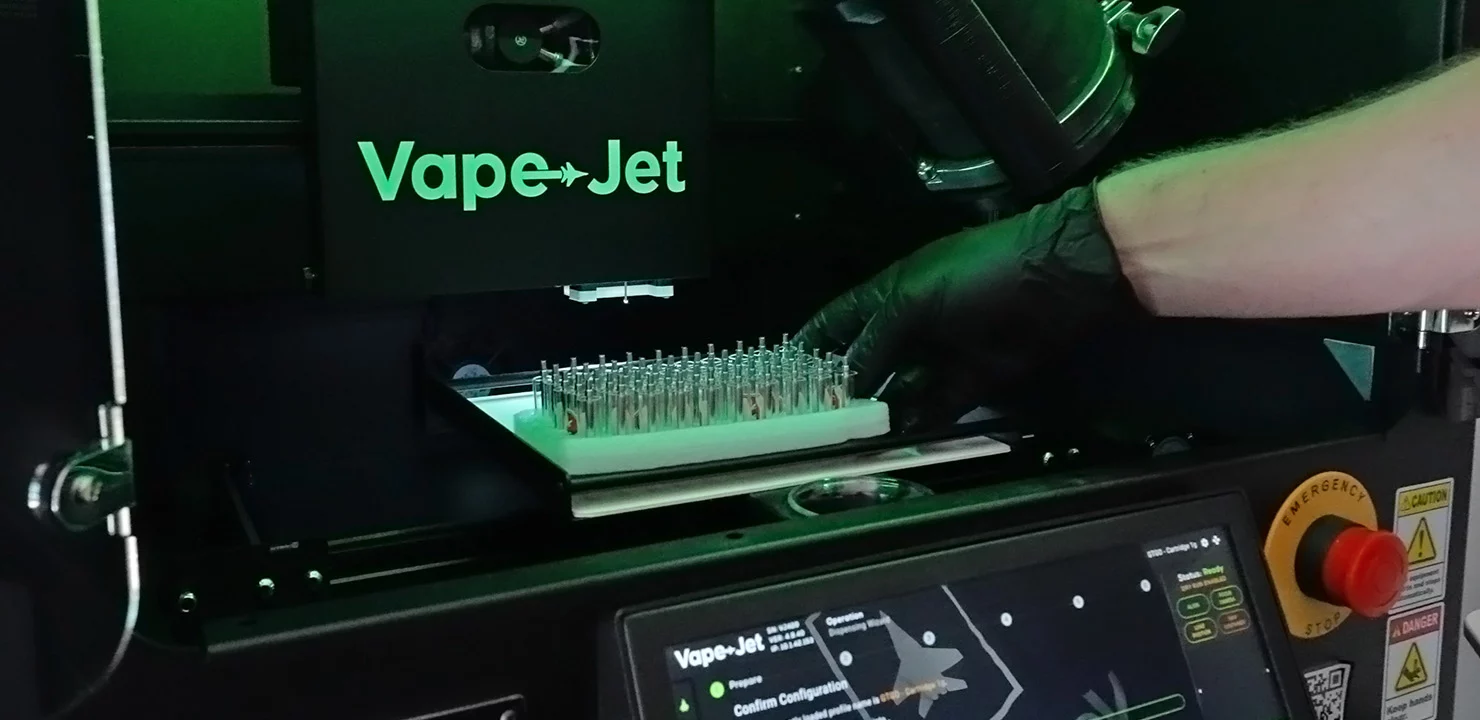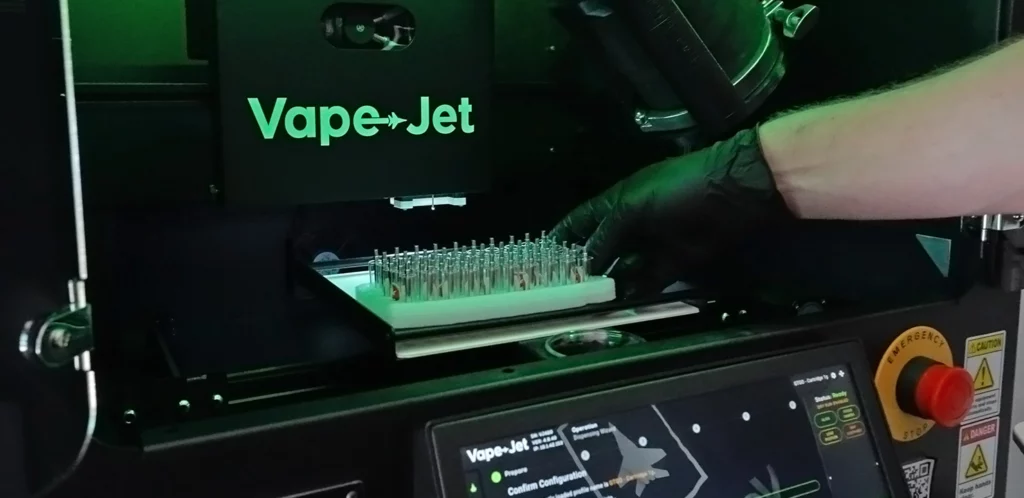 Tier 1: Brand Rep
Designed For: Current Vape-Jet and Jet Fueler machine operators and industry professionals with firsthand experience of our products.
Description: Our reps have the unique opportunity to contribute to Vape-Jet's growth by sharing valuable leads, receiving a referral bonus for every lead that results in a closed deal.
What's Included? Brand Reps will receive Vape-Jet branded merch and apparel to proudly represent our brand. Educational marketing materials will also be provided to assist them in understanding and promoting our products effectively. There will be special incentive offers for referred leads to motivate continued support, and a referral bonus for every deal closed to reward their hard work.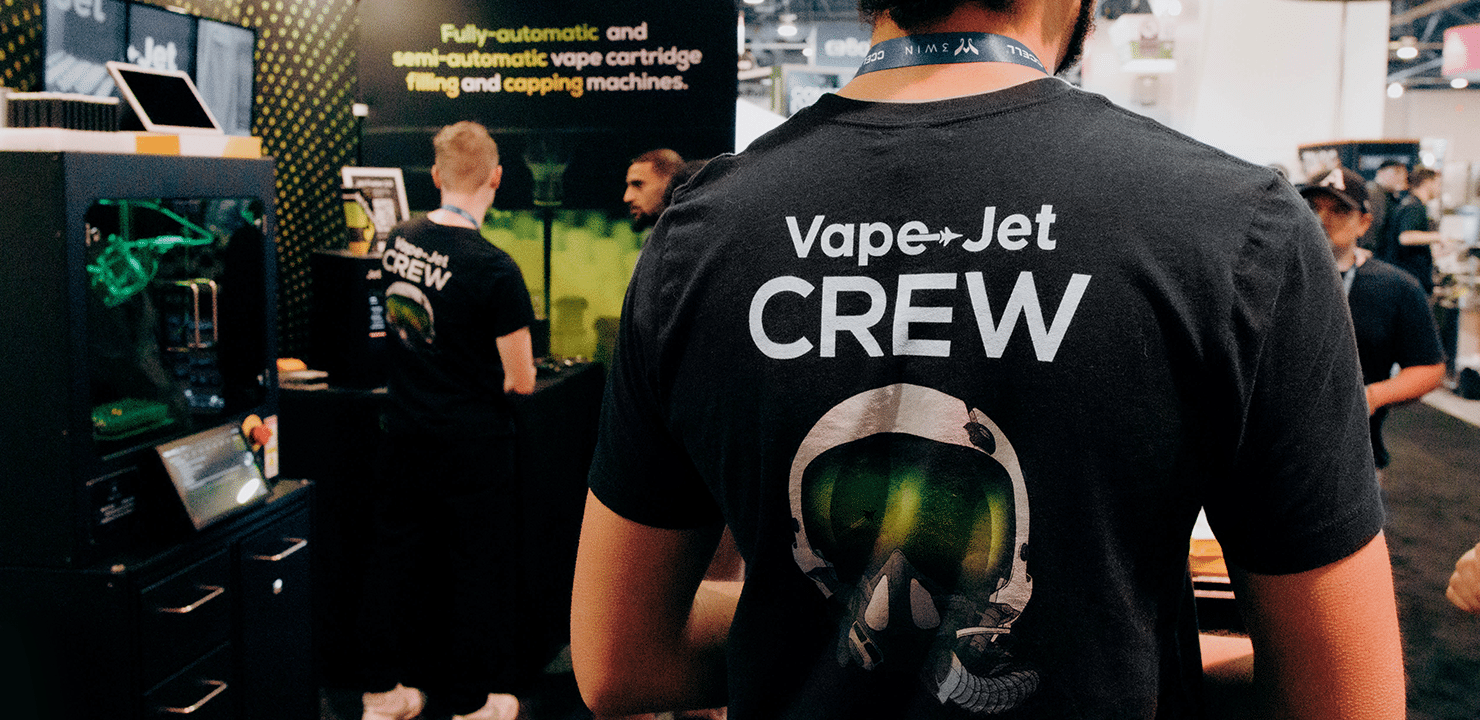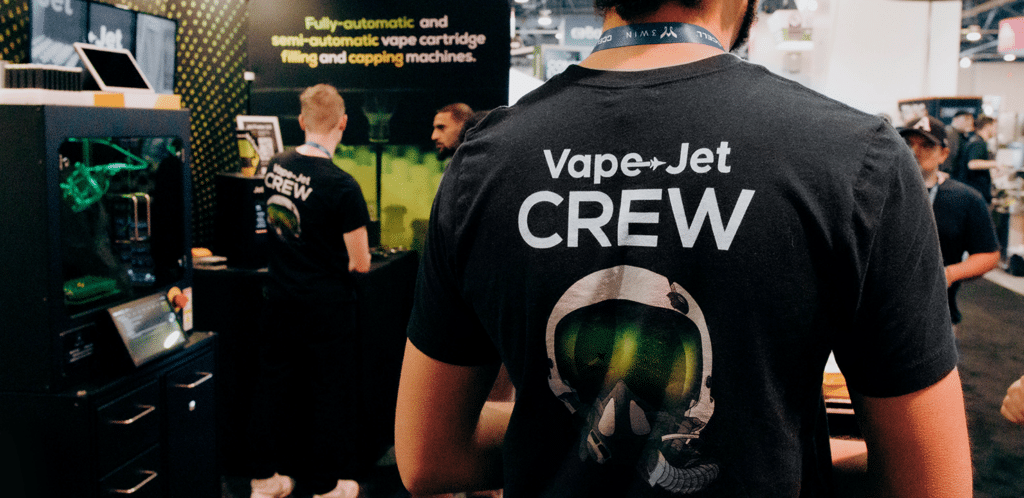 Tier 2: Brand Consultant
Designed For: Equipment manufacturers and independent consultants engaged in facility build-outs, networking, and industry events.
Description: These key players leverage their expertise to align with Vape-Jet's mission of delivering efficient filling solutions, promoting growth and innovation within the industry.
What's Included? Brand Consultants will receive introductory sales training to understand our products deeply. They will also have access to educational marketing materials to support their promotions. With personalized referral forms, a listing in our partner directory, and incentive offers for referred leads, consultants have all the tools they need for success. Furthermore, a commission rate for each deal closed adds a rewarding financial aspect to the partnership.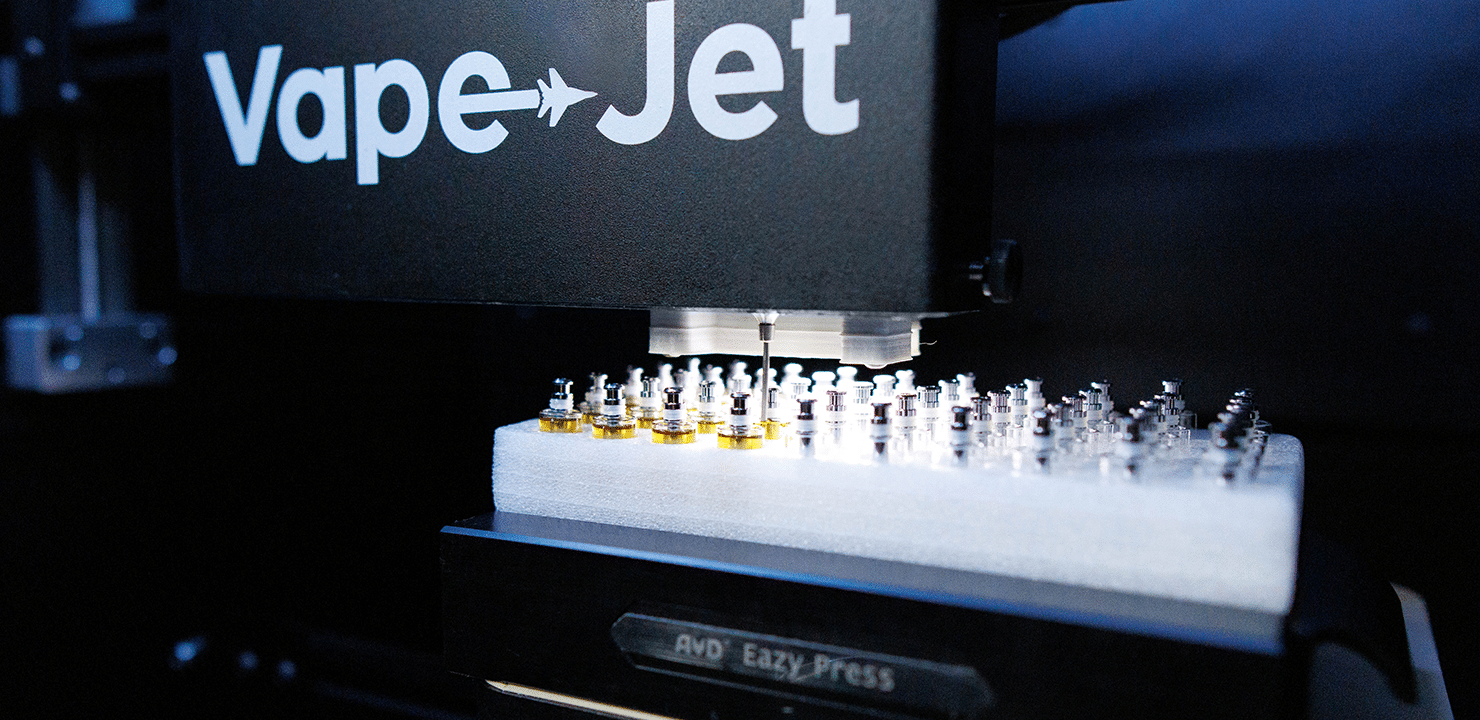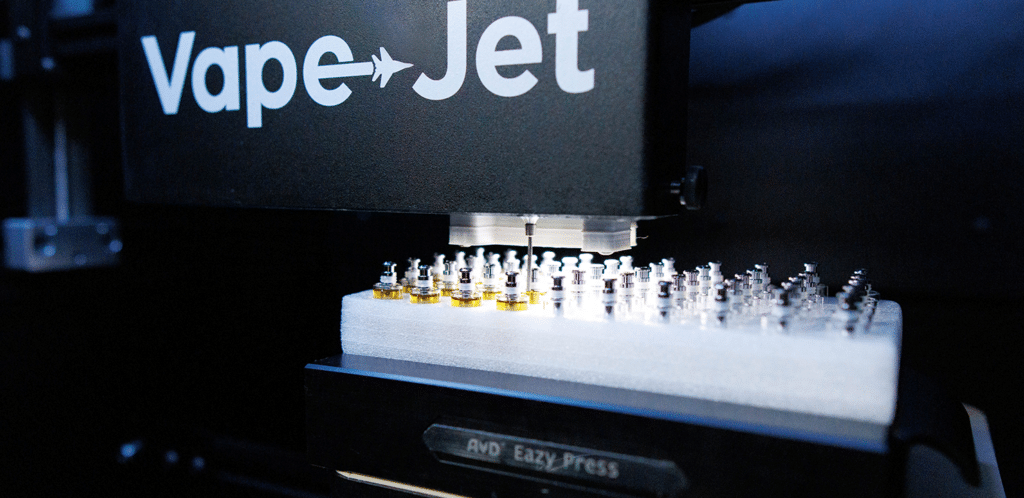 Tier 3: Brand Partner
Designed For: B2B or D2C brands with a shared customer base that has found success using both brands' products and services. (Note: For hardware manufacturers, we require references for customers who are successfully filling your hardware with one of our filling machines.)
Description: This partnership fosters mutual growth and collaboration in the competitive cannabis market. It's more than just a business relationship; it's a shared journey to customer satisfaction.
What's Included? Our brand partners will enjoy a feature on the Vape-Jet crew blog, where we will highlight our collaboration and success stories. In addition, shared social media content will enhance our online presence together, coupled with a special feature in our monthly newsletter. Partners will also be listed in our partner directory, have the option to develop a custom partner feature page on our website (example), and benefit from collaborative marketing opportunities. Co-branded sales collateral will strengthen our joint marketing efforts, and a commission rate for each deal closed will ensure mutual financial growth.
Ready to join the crew?
Our renewed partner program structure is more than just a reward system; it's our way of building a community, fostering collaboration, and most importantly, showing our appreciation to those who have contributed to our success. If you believe in what we do, and you want to be a part of our growth story, we invite you to explore the tier that fits you best.
Your belief in Vape-Jet is what keeps us going, and we're thrilled to offer these exciting opportunities to collaborate, grow, and celebrate our shared success.
Don't forget to sign up for our monthly Re:Fill newsletter to get early access to company updates, product releases, and other exciting announcements. Follow us on the essentials, too: Facebook, Instagram, LinkedIn, Twitter, and YouTube.
Think Automation is a Thing of the Future?
This article was developed by an AI copywriter. The future is now, so join the revolution or risk getting stuck in the past. If you're ready to integrate automation into your workflow reach out to our crew with your questions to see what Vape-Jet automation solutions can do for you.