In this article:
'What's Going On' at MJBizCon
It's that time of year again, and the Vape-Jet team is happy to join the cannabis industry folks at MJBizCon in Las Vegas, Nevada, from November 16-18! This year, we're bringing along brand representative, Vape-Jet operator, and owner of Natural Roots Extracts, Demetre (James) Janness to answer questions and provide insight into what it's like working with a Vape-Jet fully-automatic filling machine and Jet Fueler semi-automatic cartridge-filling machine every day.
If you're at the expo, make sure to stop by booth #6851 and say "hi!" We'll provide you with all the information you need about our products and some cat memes for the road!
Ask a Vape-Jet Operator: Demetre Janness from Natural Roots Extracts
With the news that our good friend Demetre would be joining us for MJBizCon, it was only fitting that we sat down and discussed his experience with Vape-Jet. Along with some insights he's gained from the field, we also talked about our new partnership with his vape hardware company, TerpLogic, and how we work together to share benefits with our customers.
Demetre's Vape-Jet Experience
"I've been using Vape-Jet filling machines for quite some time," Demetre says. "I would say at least three and a half years now. I am absolutely pleased with the results." During those years, Demetre has used several of our products, including the Vape-Jet 2.0, 3.0, 4.0, Jet Fueler 2.0, and Squish-o-Matic 1000.
Why has Demetre partnered with Vape-Jet through the years? "We've been able to increase our volume of work with less people over a very short amount of time." Vape-Jet cartridge-filling machines are perfect for guaranteeing his company will meet deadlines. Demetre says that their Vape-Jet 'pretty much guarantees' that the filling process will always be smooth. "In fact," Demetre mentions, "[the filling process] is where we usually make up most of the time."
When you're working with automated technology, it always helps to partner with a company that has your back long-term. Demetre explains that one of the great things about Vape-Jet is being able to get in touch with product support and technical assistance in a reasonable timeframe—"Next thing you know, they're like 'here, let me fix this for you,' and, BAM, it's done!" "Then, with the small exception where I've broken my own parts from carelessness," Demetre continues, "I've ordered a new [part] and was able to get it very fast and at a fair, reasonable price."
Asked how Vape-Jet cartridge-filling machines compare with other filling systems he's used, Demetre explains, "like many people in the industry, I started filling by hand. Compared to that you might as well be launching me into space and setting me on Mars because it's out-of-this-world different."
Some of the negatives Demetre points out about hand-filling include stress, physical strain, and employee turnover. Not only does hand-filling have labor consequences, Demetre continues, but it also results in substantial product loss. "When you can reduce the amount of touchpoints to your packaging, you can make the job fun because it's really great watching the machine do its job… I mean, you can't compare. You really can't."
Vape-Jet Insights
We asked Demetre if he had any tips for new (and experienced) operators of our vape cartridge-filling machines: "the biggest tip I can give to an operator to [get] the most out of your systems is making sure that you take time to prep," he says. "Take your time, do your prep work, heat your oil properly, and develop a great SOP for that whole system, so if you have other people working when you're not around, they're not going to break the machine."
When asked how difficult it was to operate a Vape-Jet fully-automatic cartridge-filling machine as a rookie, Demetre says: "By the end of the [first] day, I was able to jump in comfortably, knowing that the next day, when I'm completely on my own, I don't have to rely on calling anybody or anything like that." In fact, Demetre quickly trained most of his staff to operate the machine after just learning it himself. Asked what he considered the hardest part of operating a Vape-Jet, he says, "honestly, whatever I've run into thus far has been nothing compared to what we were doing before."
With a valuable perspective (having operated several Vape-Jet iterations over the years), Demetre states that the Vape-Jet 4.0 is much quieter than previous generations. Noting the superior speed, build quality, ease-of-use, and built-in touchscreen as key benefits of Vape-Jet automation, Demetre says the upgraded 4.0 software is "outstanding" in its ability to locate and fill vape cartridges and pods quickly. "I was able to test TerpLogic Ally pods with the original 3.0, and it worked great, but the 4.0 is just faster. I think we're hitting around 4 minutes per tray of 50 pods with a dual fill, full gram with .5g on each side. So, 50g in 4 minutes with caps and everything. And we are able to utilize the Squish-o-Matic in that process, so it's great."


When considering whether to invest in a Vape-Jet cartridge-filling machine, Demetre advises companies to consider how it impacts labor. "You're allowing your employees to have a job that avoids work-related injuries from repetitive motion and things like that. I think that relates heavily to turnover with staff. It also translates big when it comes to losses. If you're constantly training someone, then you're losing money. You need someone there to make sure this machine runs, and that's it. And it's going to keep running until your power runs out. And that's on you."
By streamlining their production with Vape-Jet hardware—from the Vape-Jet 4.0 to the Squish-o-Matic 1000—Demetre shows how quickly investing in a Vape-Jet automatic cartridge filler can pay off. Whether it's labor, product loss, quality control, or scaling considerations, Vape-Jet has the solutions to help you increase revenue and innovate for the future.
If you want to hear more from folks operating Vape-Jet products in the field, check out our other customer features (Terrapin Care Station, C3 Industries, and True North Collective) and stay tuned for upcoming customer features on our blog page.
Our New Hardware Partner: TerpLogic Solutions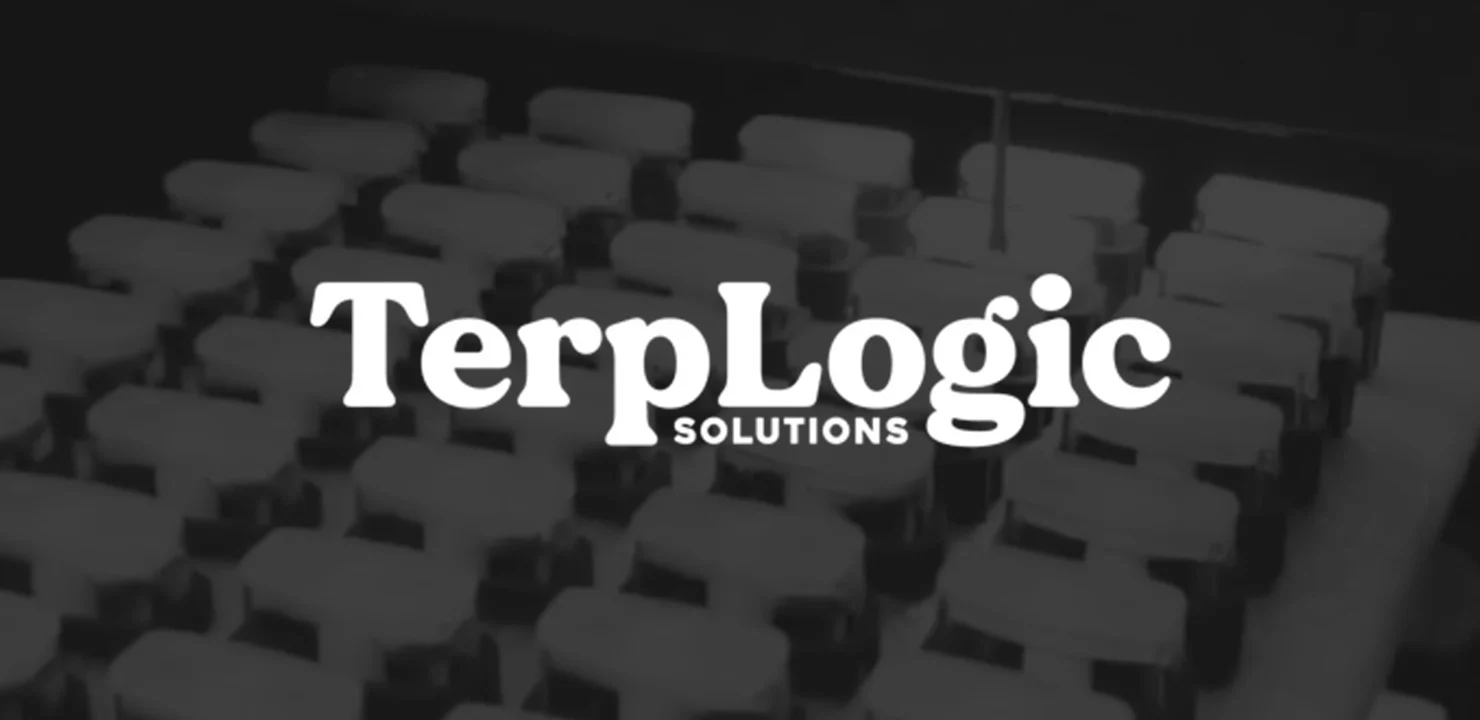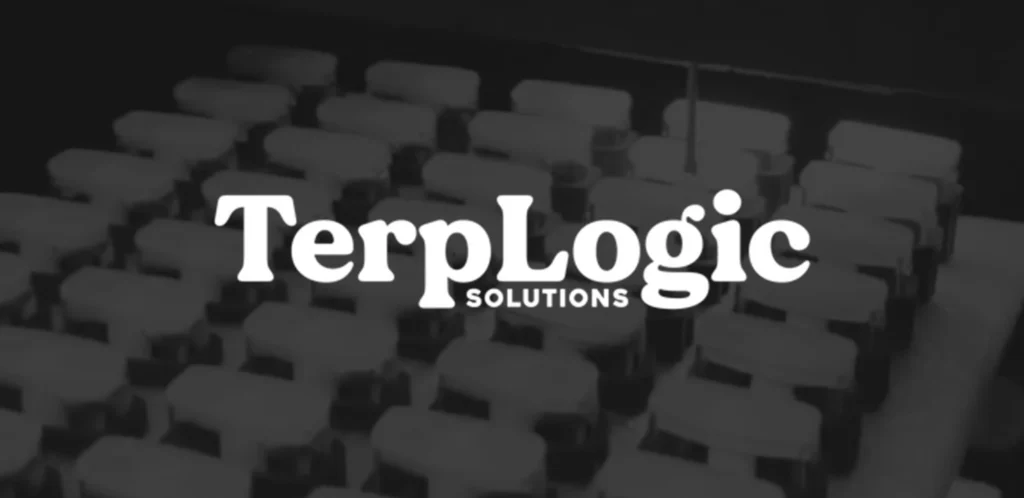 Since the launch of our new partner program, we've teamed up with a solid group of like-minded companies to bring our customers the most streamlined vape cartridge-filling workflow possible. With the addition of Demetre's company TerpLogic Solutions, our mission to provide high-quality, comprehensive, and scalable filling processes to the cannabis industry continues.
Who is TerpLogic?
TerpLogic manufactures The "Ally" All-In-One Rechargeable Vape, one of the most efficient vapes available that ensures proper voltage output for maximum performance, all in a sleek, discrete design with no cotton wicking required.
Due to his experience with our company, Demetre wanted to ensure The Ally would work seamlessly with our Vape-Jet fully-automatic cartridge-filling machine. "[The Vape-Jet] is able to identify [the Ally's] center post and two filling holes that exist within our design very quickly. In fact, we're able to push the limits if we really want to, but, personally, I'm a firm believer in efficiency, and I try to find numbers where everyone can keep up."
Demetre also points out that the Vape-Jet saved profile configuration feature allows TerpLogic to quickly switch from 510 cartridges to Ally pods, allowing them to run two cartridge platforms without downtime or wasted product.
"One of the things that's great about the TerpLogic Ally pod is it's an all-in-one with a rechargeable low-capacity battery," Demetre says. This reduces the amount of lithium needed to operate the device, allowing TerpLogic to reduce their carbon footprint. "We're able to reduce [emissions] due to The Ally's lower shipping weight."
The Ally also uses a non-cotton-based atomizer with a quartz heating element and ceramic insulator system that protects the oil from rapid changes, so the end-user gets excellent flavor all the way through. "We've had great success with our full-gram pods, various thicker oils, and rosins," Demetre notes.
How can interested parties test TerpLogic hardware? The best way is to get samples through their website. "Pick up one of our sample kits for a very nominal fee, and, if that's a great price for you already, you'll be excited to know that our wholesale pricing jumps down drastically from that price point," Demetre says. "We are working with Vape-Jet to help provide potential customers with samples so you can test our product partnership." With other exciting announcements on the horizon, be sure to follow TerpLogic's Instagram and website for updates.  
Provide Optimal Cartridge-Filling Solutions for Your Customers with Vape-Jet x TerpLogic
With Demetre's deep knowledge of Vape-Jet vape cartridge automation, our partnership with TerpLogic is a great route for companies looking for a streamlined workflow that decreases overhead, increases throughput, and provides premium user experiences with high-quality oil vaporizing hardware.
Have your own questions for Demetre? Find him at the Vape-Jet booth (#6851) at MJBizCon November 16-18 in Las Vegas, Nevada!
If you are interested in providing the highest-quality product for your customers, reach out to our crew to learn how Vape-Jet can provide next-level products for your customers. While you're at it, don't forget to sign up for our monthly Re:Fill newsletter to get early access to company updates, product releases, and other exciting announcements. Follow us on the essentials, too: Facebook, Instagram, and LinkedIn.