The Flight Deck is a high-strength powder coated steel cabinet, specifically designed to accommodate your Vape-Jet 4.0 fully-automatic cartridge filling machine. It features a dedicated nitrogen tank drawer with built-in safety straps and an external digital pressure gauge, ensuring secure storage and streamlined workplace organization. An integrated battery backup provides clean, stable power to your system.
Integrated Battery Backup
This feature provides a built-in uninterruptible power supply for the Vape-Jet 4.0. In case of an outage, operators can continue running the machine for an additional hour, or the machine can sit idle for 3-4 hours ensuring you have time to finish a run and recover product if there is a loss of facility power.
The base cabinet features two 10″ x 6.5″ x 23.5″ storage drawers that can house tools, consumables, and other Vape-Jet accessories. This helps to keep your workspace organized and efficient.
Secure Nitrogen Storage Drawer
The Flight Deck comes with a 10.25″ x 27.5″ x 23.5″ storage drawer that includes built-in ratcheting straps to safely hold a 20 or 40 cubic foot nitrogen tank. A digital regulator readout is built into the front panel of the drawer for easy visibility.
Industrial Grade Construction
Built from powder-coated steel, the base cabinet offers heavy-duty construction with high-strength materials. This provides a solid, stable and space-saving work station for your cartridge filling operation.
The overall size of the cabinet is 26.25″ wide, 31″ deep, and 32.5″ tall (not including metal feet.)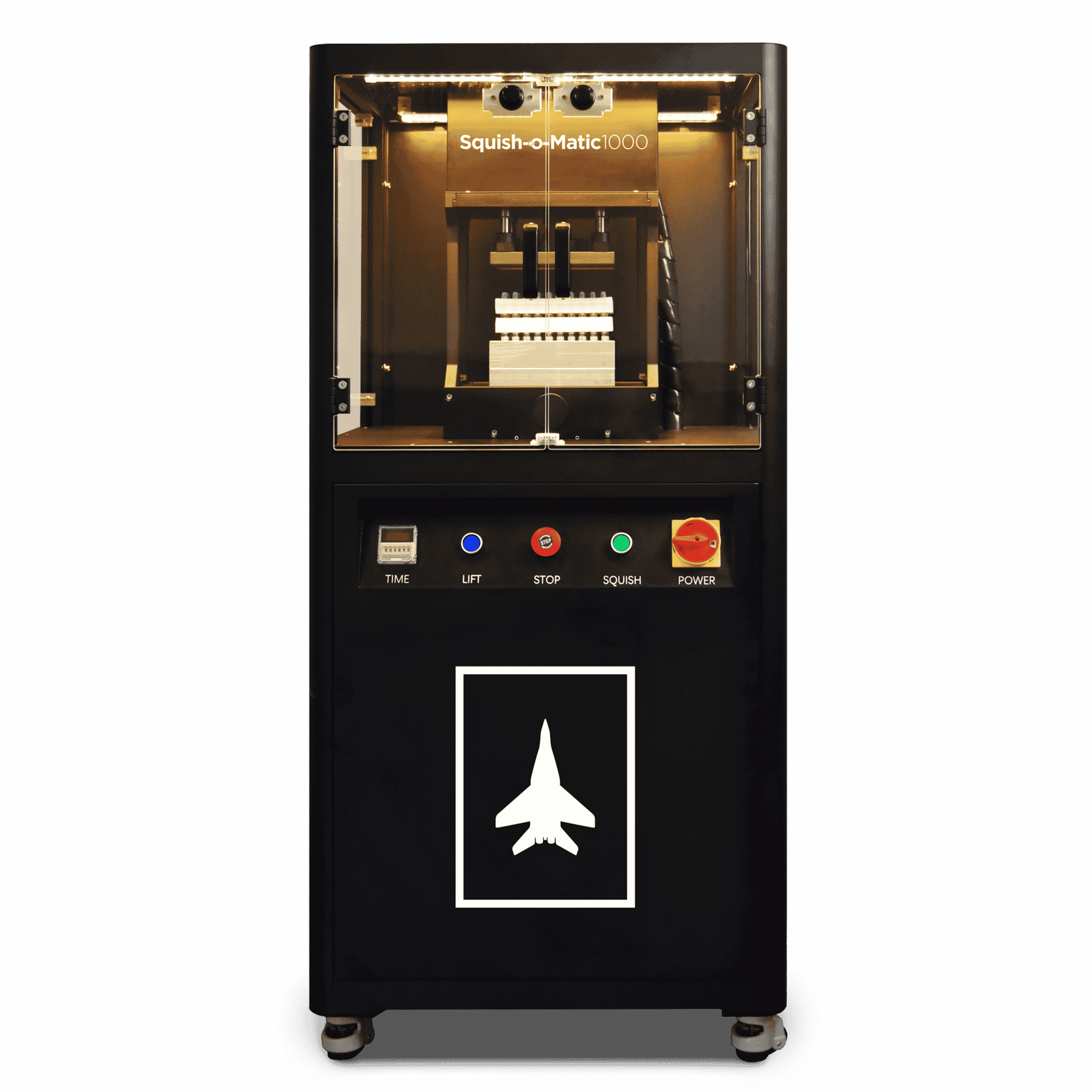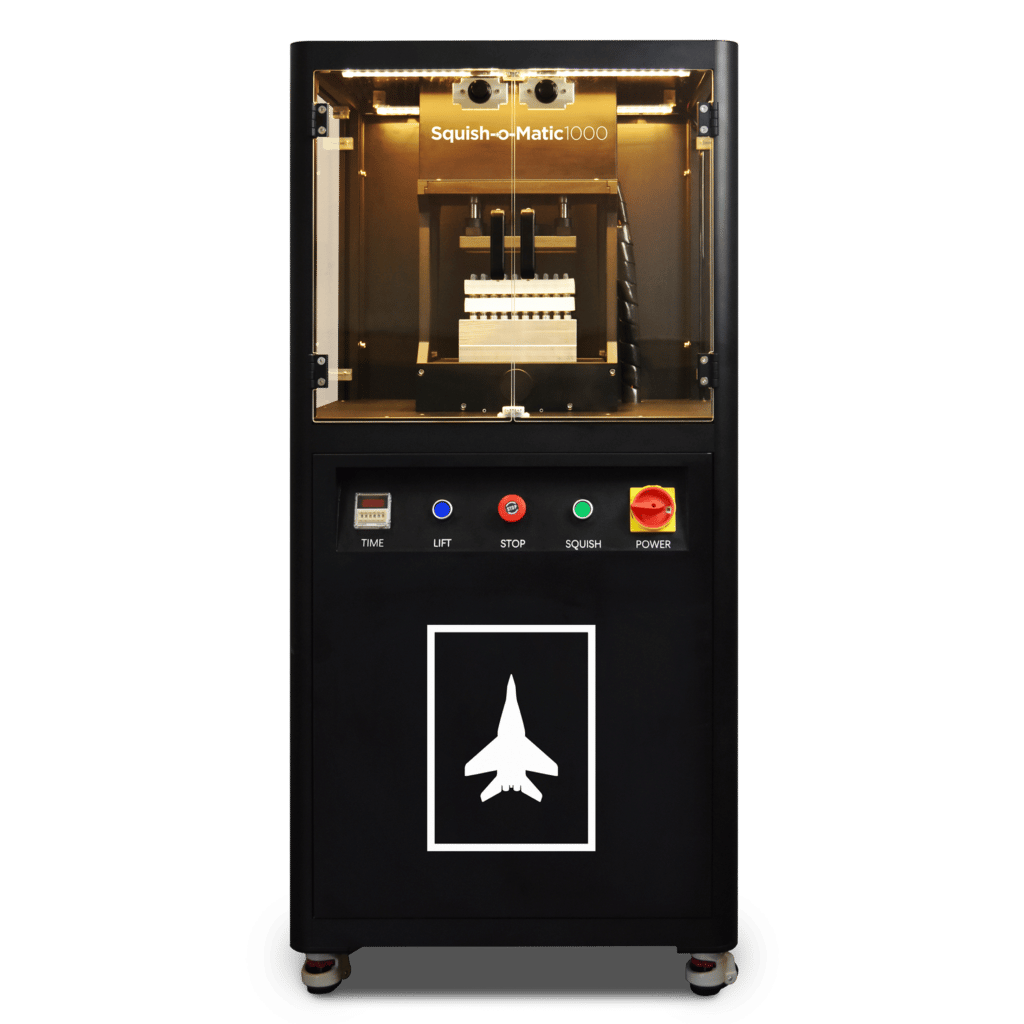 Automatic Capping Machine