Three days of cannabis industry pandemonium in Las Vegas? Must be MJBizCon 2022!
With over 30,000 attendees, industry insiders, and celebrity cameos, this year's MJBizCon was one to remember. The Vape-Jet booth was packed, our fully-automatic Vape-Jet vape cartridge-filling machine and semi-automatic Jet Fueler took center stage, and our industry friends are thriving—what more could you ask for?
See how it all went down and why this MJBizCon was the best yet:
The Evolution of VJ at MJ
Among the returnees to MJBizCon this year, Vape-Jet founder and CEO Ryan Hoitt had a great time reconnecting with friends and introducing newcomers to the world of vape cartridge-filling automation.
To Ryan, the differences from 2019 to 2022 couldn't be starker: "In 2019, we walked around, smuggling in brochures and doing guerrilla marketing trying not to get caught." In those days, Vape-Jet was a fairly new concept, and the potential of an automatic cartridge-filler was not as obvious as it is today. "Our handouts got trashed faster than we could place them, but it brought in just enough interest to bootstrap the first couple of sales," Ryan recalls.
In 2021, we set up our first Vape-Jet booth, allowing us to build some brand awareness and connect with folks interested in innovation. "People were starting to take notice, and sales were climbing," Ryan says.
If 2019 and 2021 were focused on establishing our brand and generating interest, 2022 was the payoff. "We had to take off our branded shirts just to get a moment of silence during after-hours events and date nights," Ryan says. "People came purposefully to see us in person. All around town, we ran into existing clients, formed relationships with new ones, and got to experience our 10 seconds of fame."
This development, though not entirely surprising given the rapid growth of automated vape-filling processes, was very special to behold. "When we started building a B2B vape cartridge-filling equipment brand, I never for a moment thought we would experience so much recognition, admiration, and command such respect in the industry."
"I am incredibly proud of the entire Vape-Jet team for making this a possibility, and I can't wait to see what 2023 brings."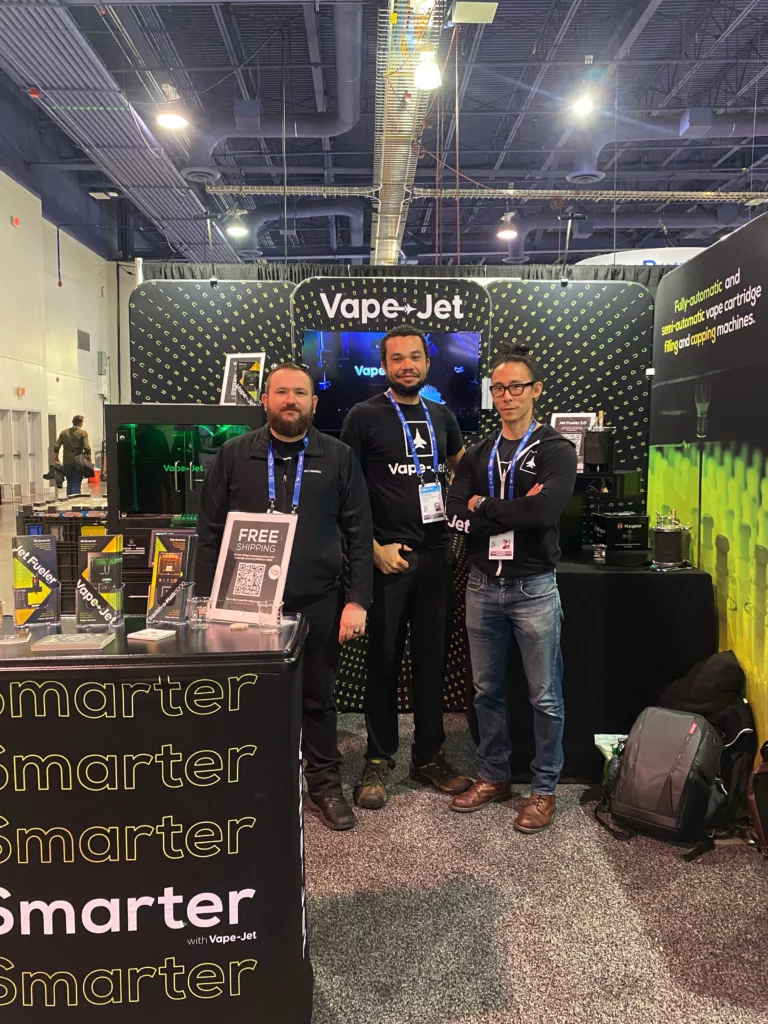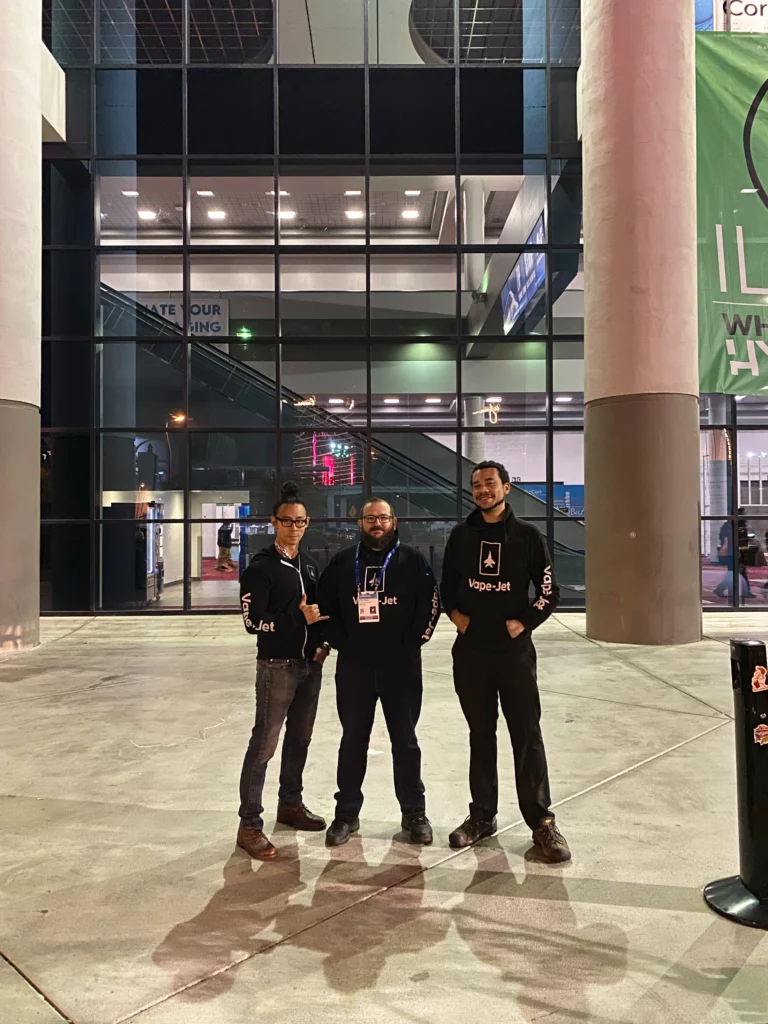 Partners and Friends at MJ
It was great seeing so many familiar faces this year, including:
Customers
Bing Enterprises
Monkey Bonez Vape Distribution
Long Beach Originals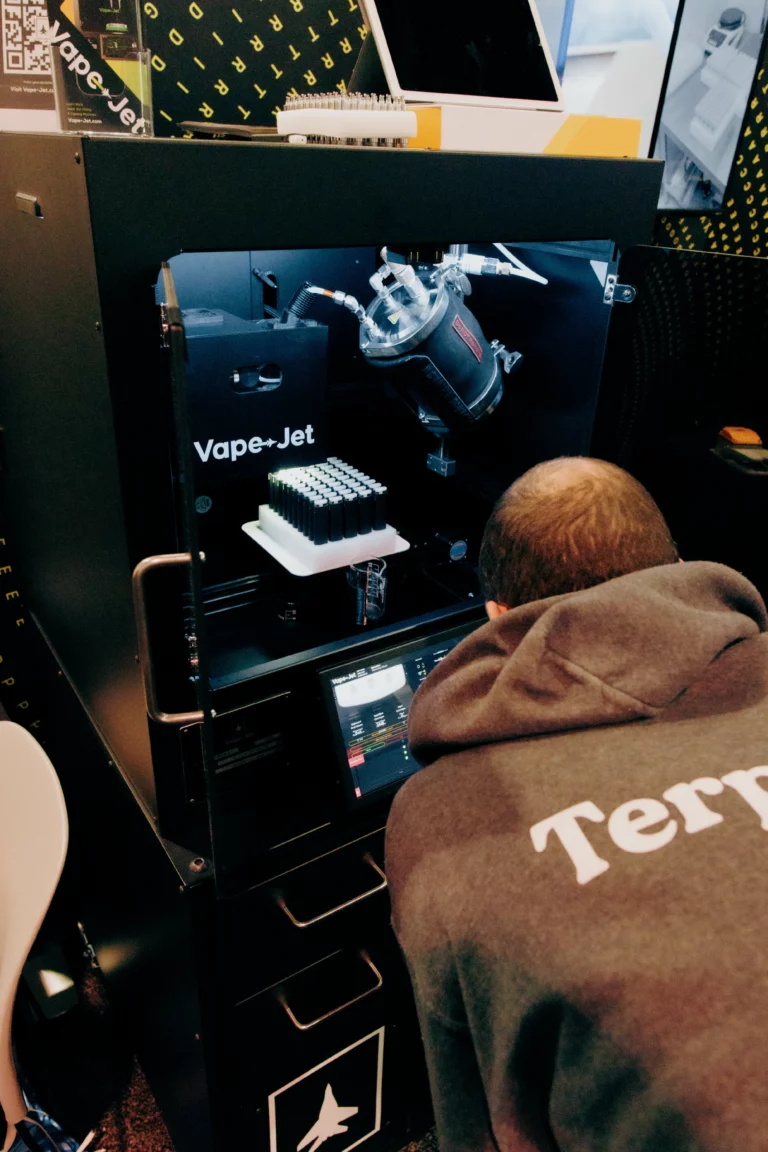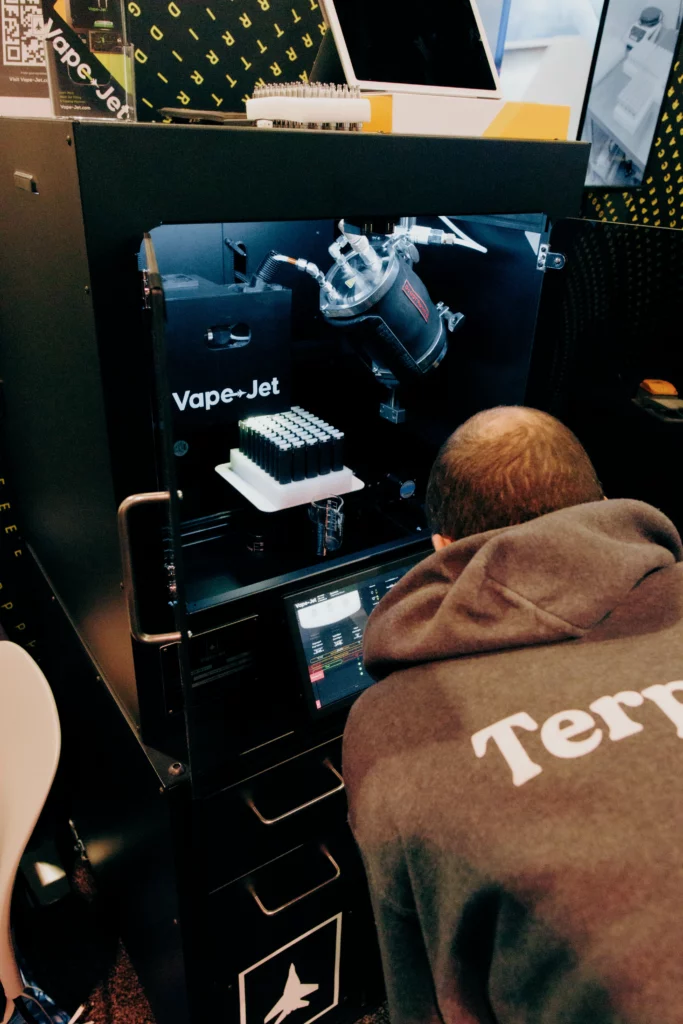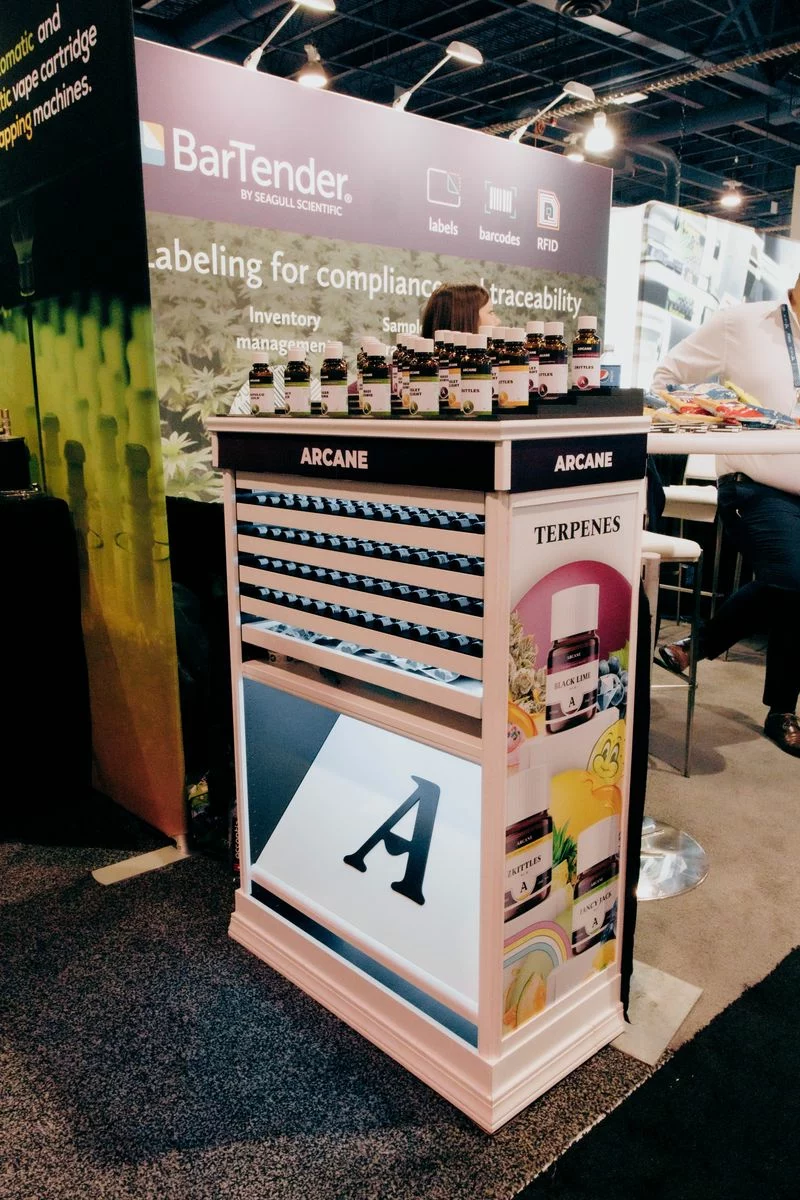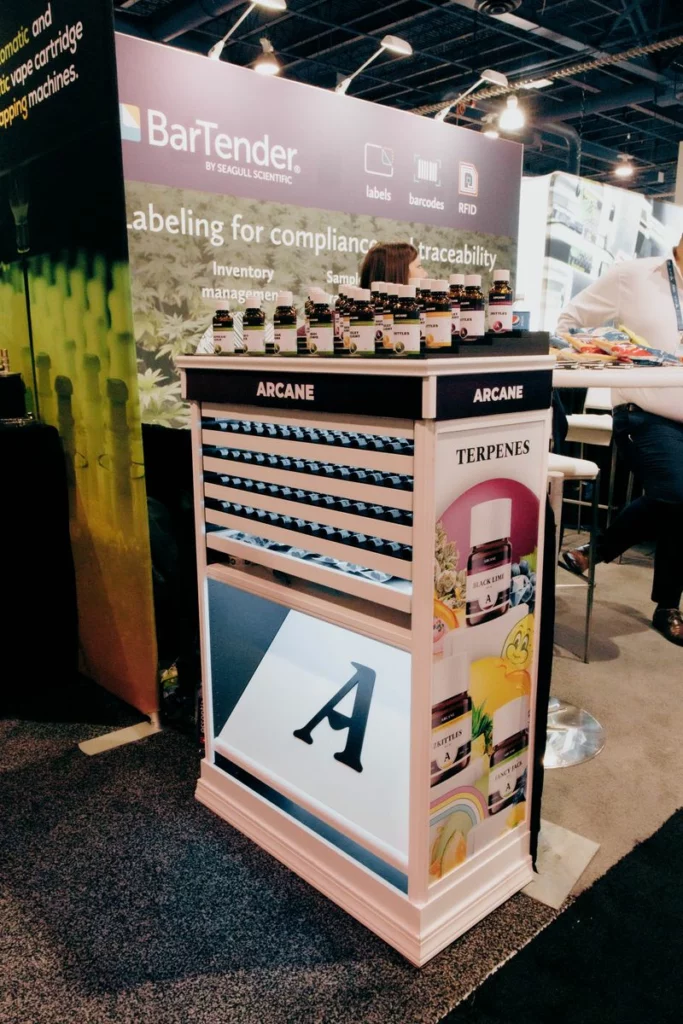 The Evolution of the Vape Market
Of course, Ryan wasn't our only representative at MJBizCon. Resident chemist, COO, and co-founder Devon Reid also made his return to the tradeshow floor this year.
Aside from being chased around MJBizCon (until he took off his branded gear), Devon notes a decisive industry focus on improving QA. "The market is shifting from a fixation on throughput to a focus on quality," Devon says. "The renewed focus on quality encompasses not only the machine that puts the oil into the cartridges, but the cartridges themselves, the oil itself, the upstream processes for obtaining the oil, and the downstream consequences of implementing all the upstream quality improvements."
Why? Because a surplus of supply means customers are faced with more options than ever before. Now, Devon says, many businesses are taking a holistic approach to product planning. "From high-quality equipment to high-quality products, businesses see the positive consequences for end-users (increased sales) and employees (increased retention)."
Utilizing automatic cartridge-fillers like our Vape-Jet fully-automatic filling machine is a surefire way to improve customer and employee satisfaction. "Fire in, fire out—it's that simple," Devon says.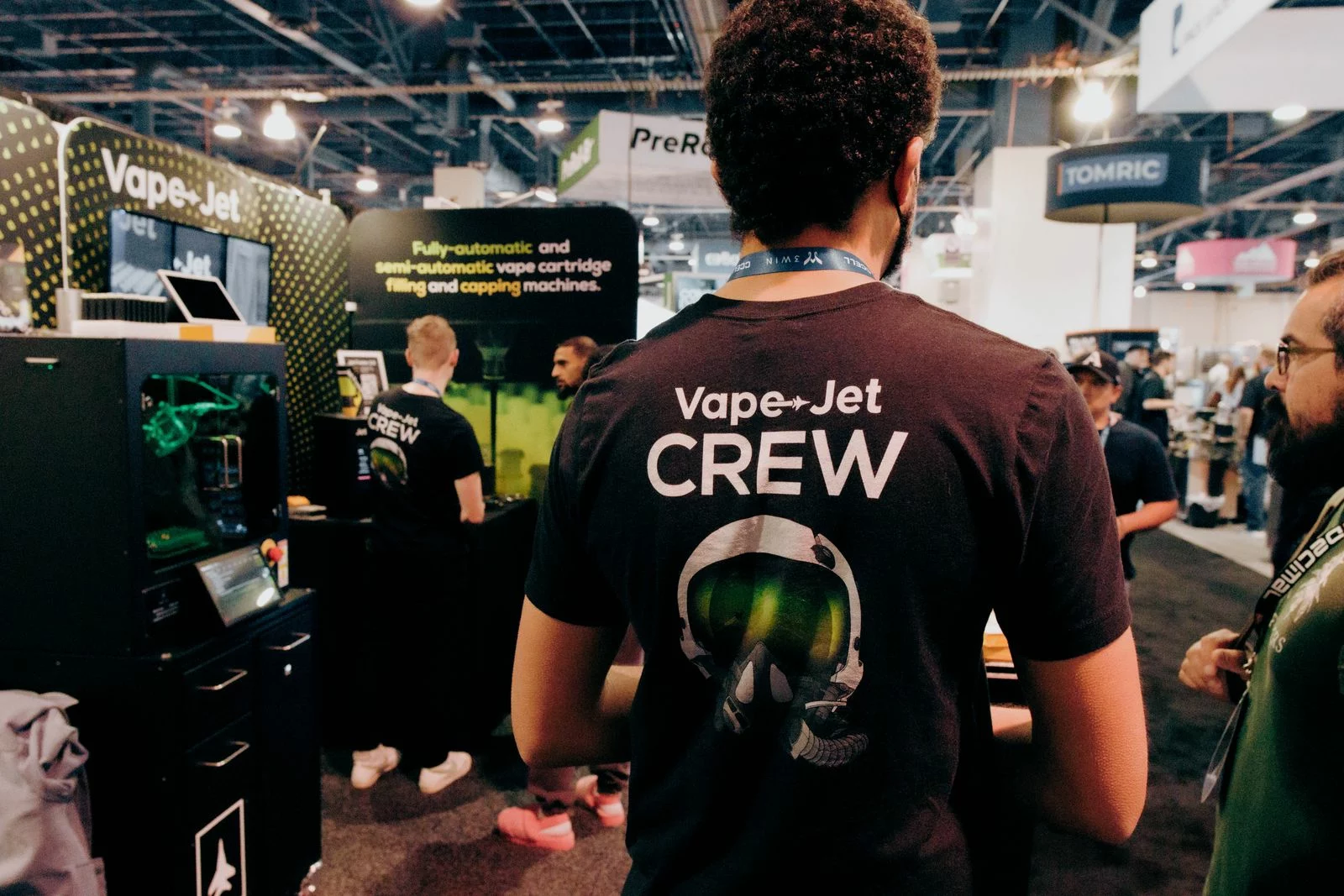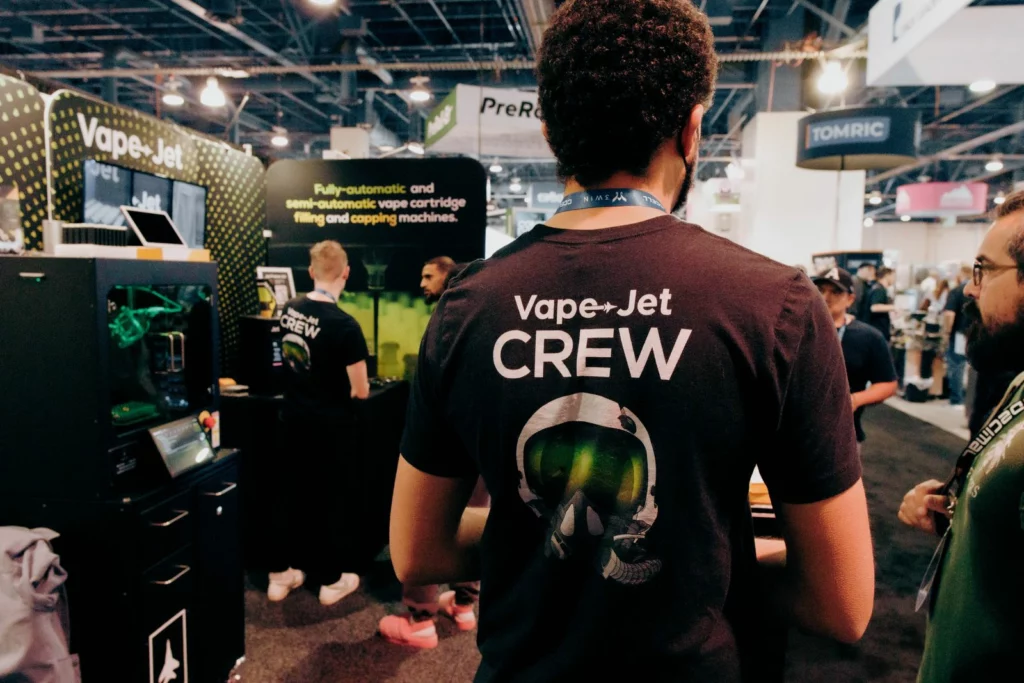 The Evolution of Vape Producers
Vape-Jet sales rep Sawyer Sheppard has seen his share of cannabis industry tradeshows and has developed a keen eye for industry trends and matching customers with solutions that fit their long-term goals.
At MJBizCon 2022, Sawyer highlights a key theme: versatility. "With the rise in different form factors—including disposables, pod-type systems, and higher quality oils like live resin and rosin—heating up in the market, versatility is the name of the game."
To improve their versatility, Sawyer noticed that brands are increasingly looking for partnerships. "Many customers are now looking for long-term equipment suppliers that they can grow with," Sawyer says, emphasizing the word "growth." "After being burned by tone-deaf 'product support teams,' businesses want a partner who is not just selling them equipment, but is dedicated to their long-term growth."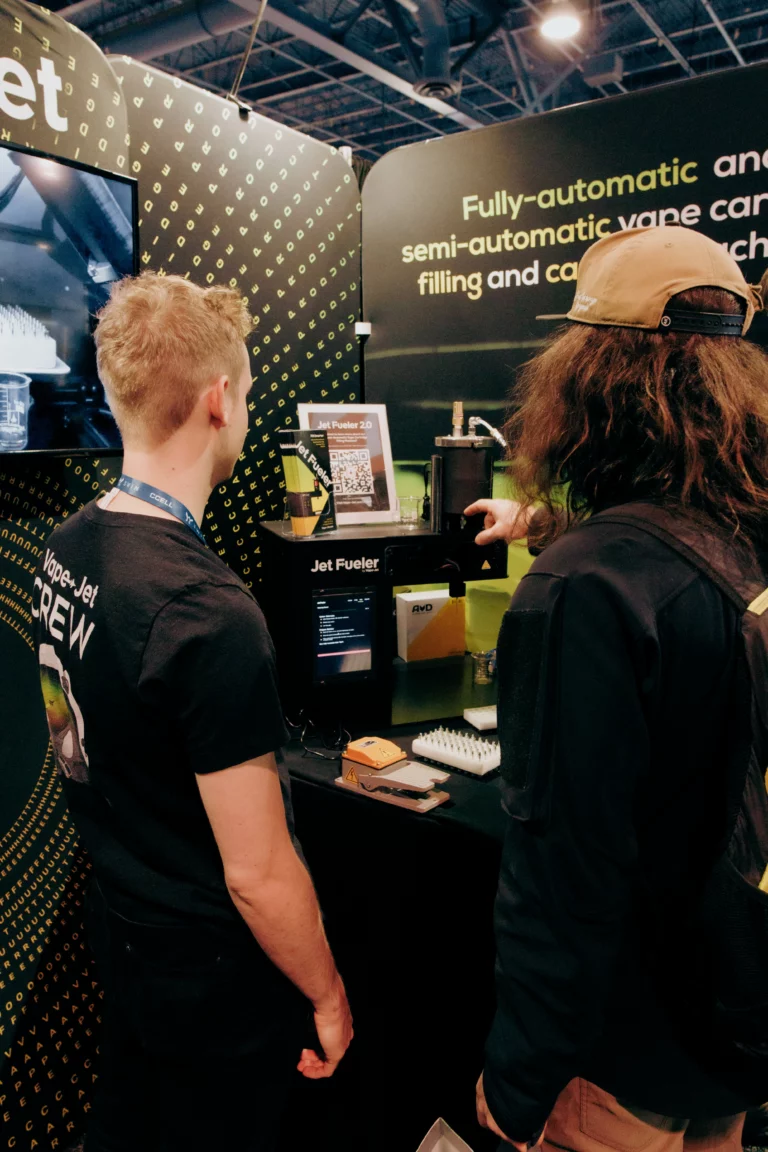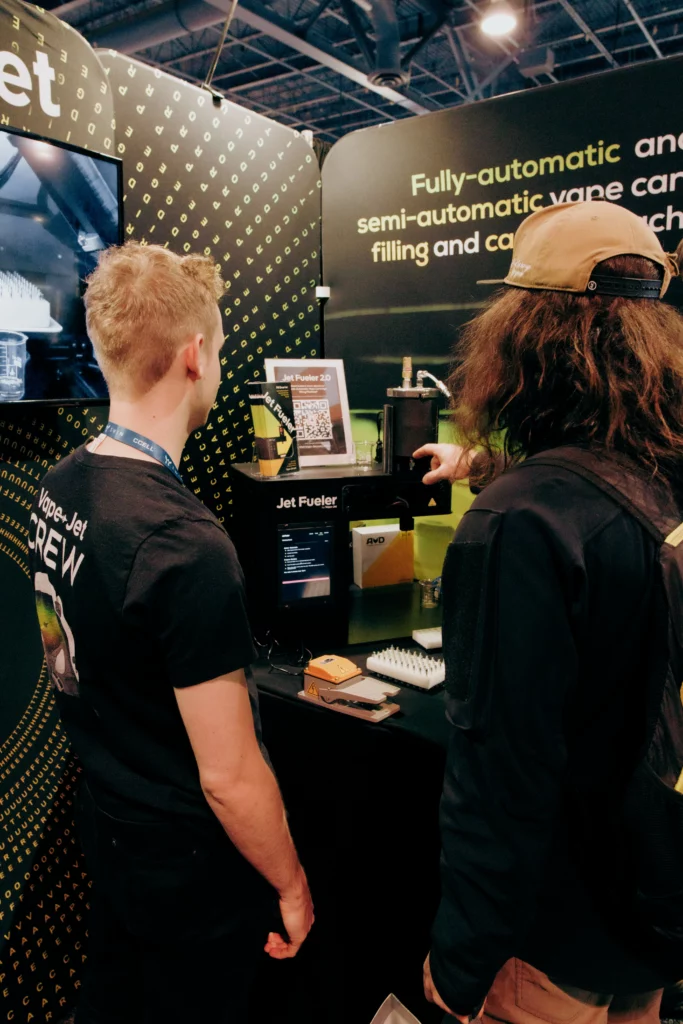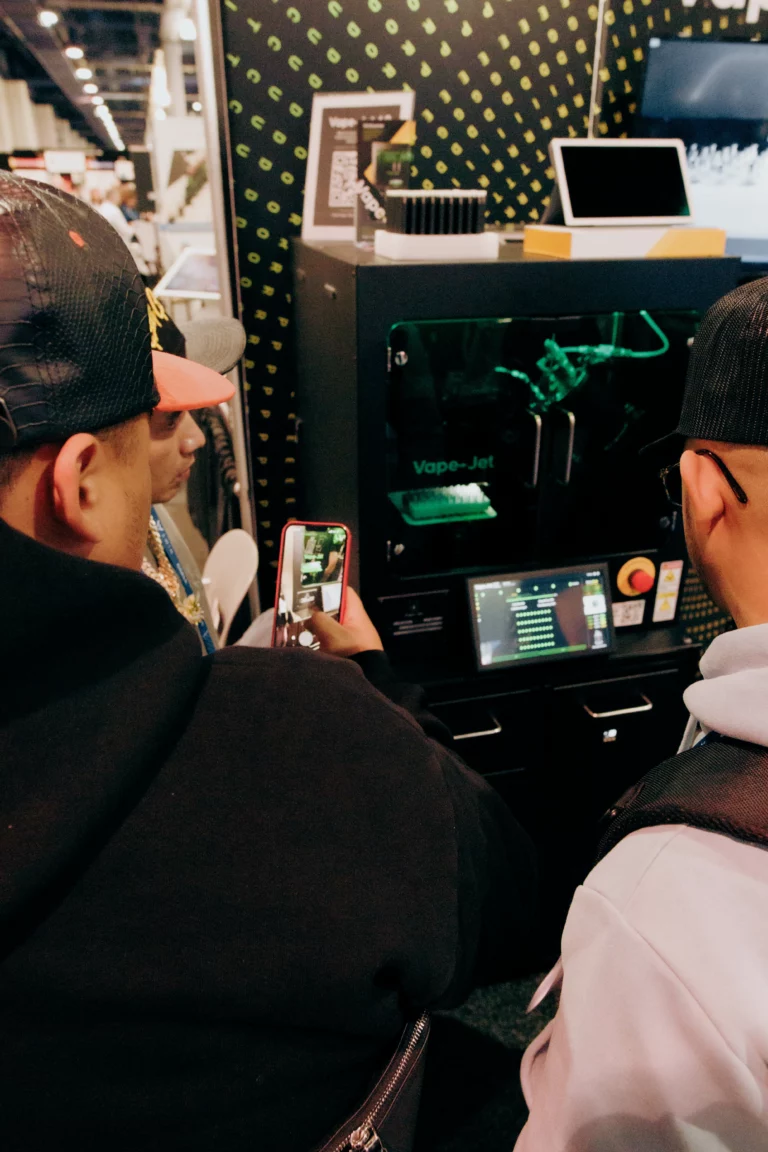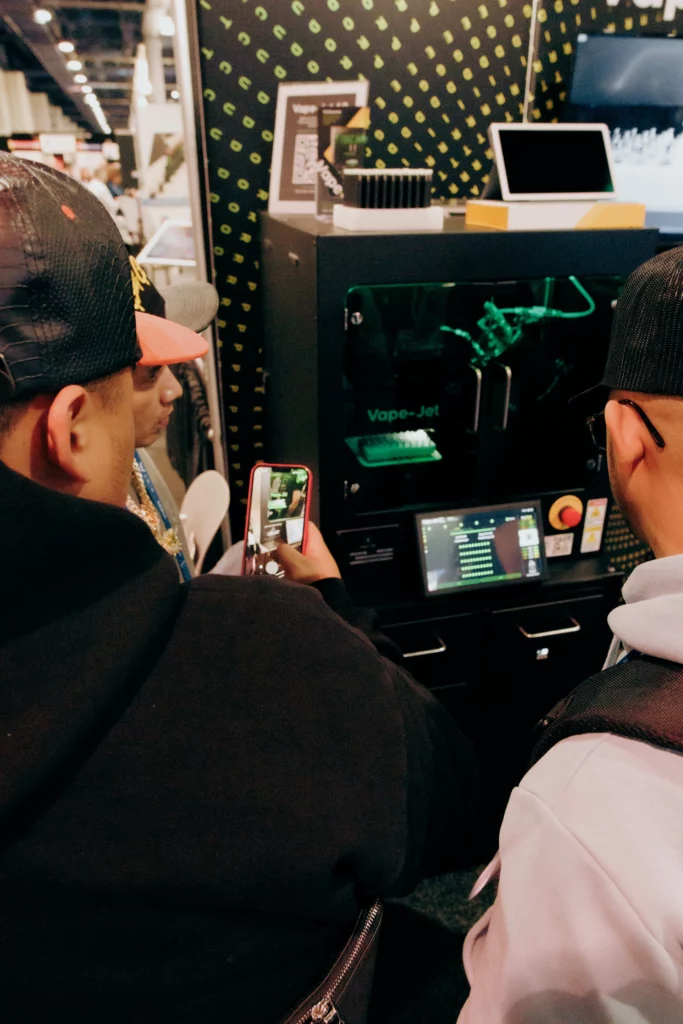 MJBizCon Session: Vape Market Breakdown
What's happening in the vape market as we enter 2023? Industry trends took center stage as insiders discussed consumer and quality developments heading into the new year.
If you weren't able to attend, don't worry, here are some key highlights:
Consumer Trends
Women now account for 57% of vape cartridge users
Consumers increasingly focus on cannabis growers due to live and solventless processes, whole plant efficacy, and the cannabis marketing ecosystem
Speakers emphasized good manufacturing practices that keep formulations simple and test at every stage of the process
Quality Trends
It has never been more important to hire people who really love cannabis
Shelf stability is essential, but old cannabis shouldn't be written off
The days of scarcity are over, so diversification of products is paramount
What's Next?
Freeze-dried flowers, cannabis experiences (lounges, serving, sampling, pallet development) 
States requiring vapor testing during production 
New vape sizes and cannabinoid focus coming to market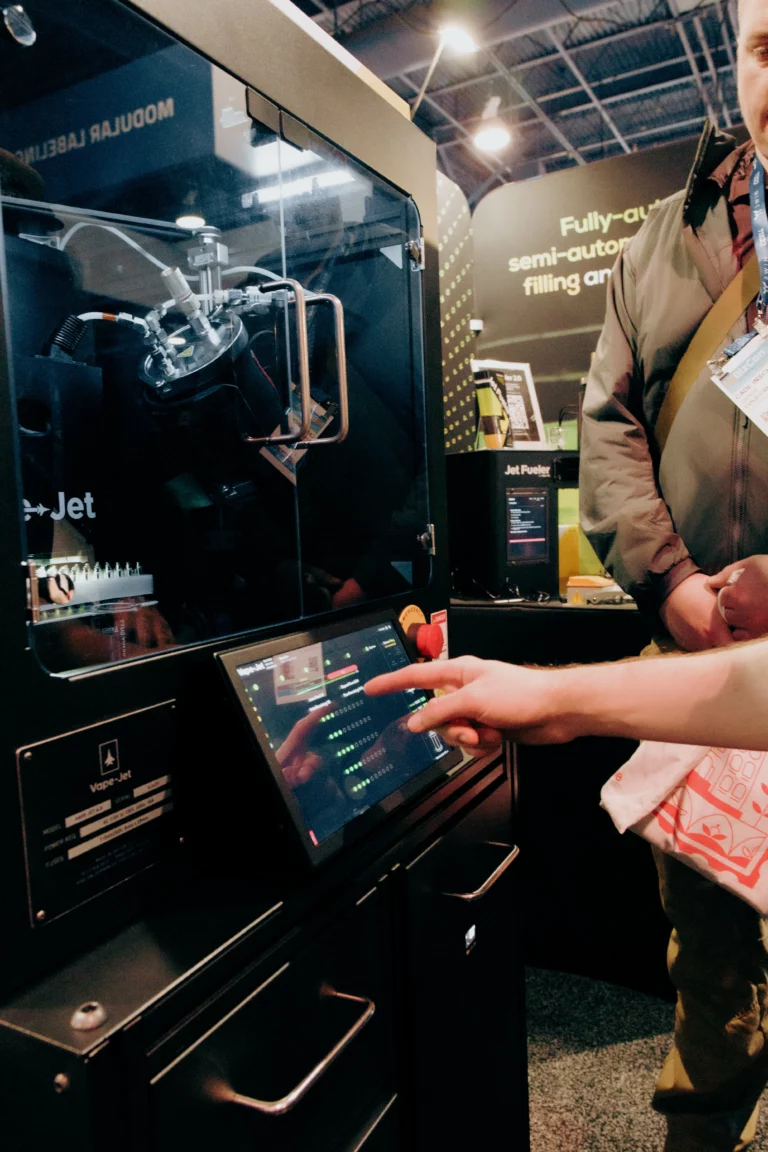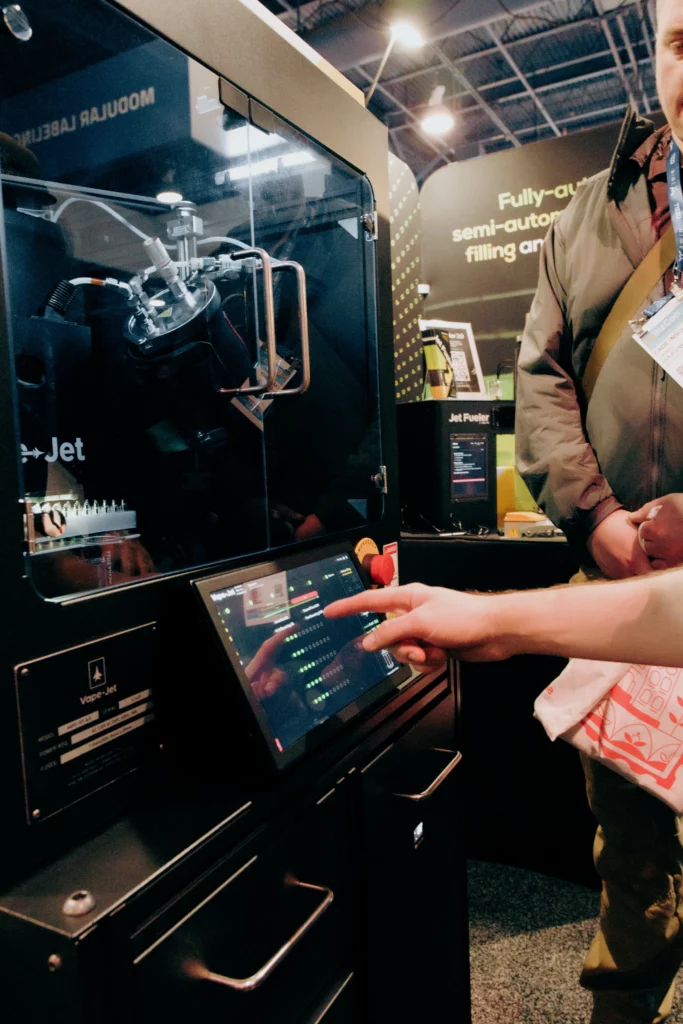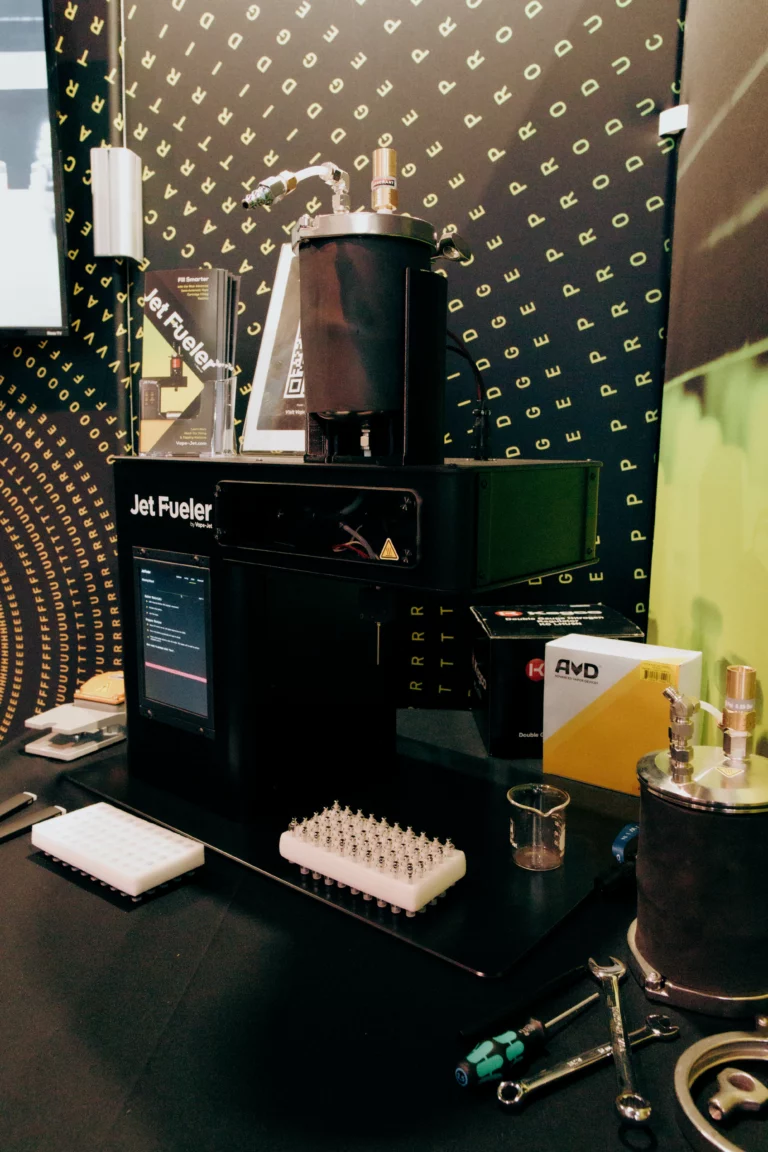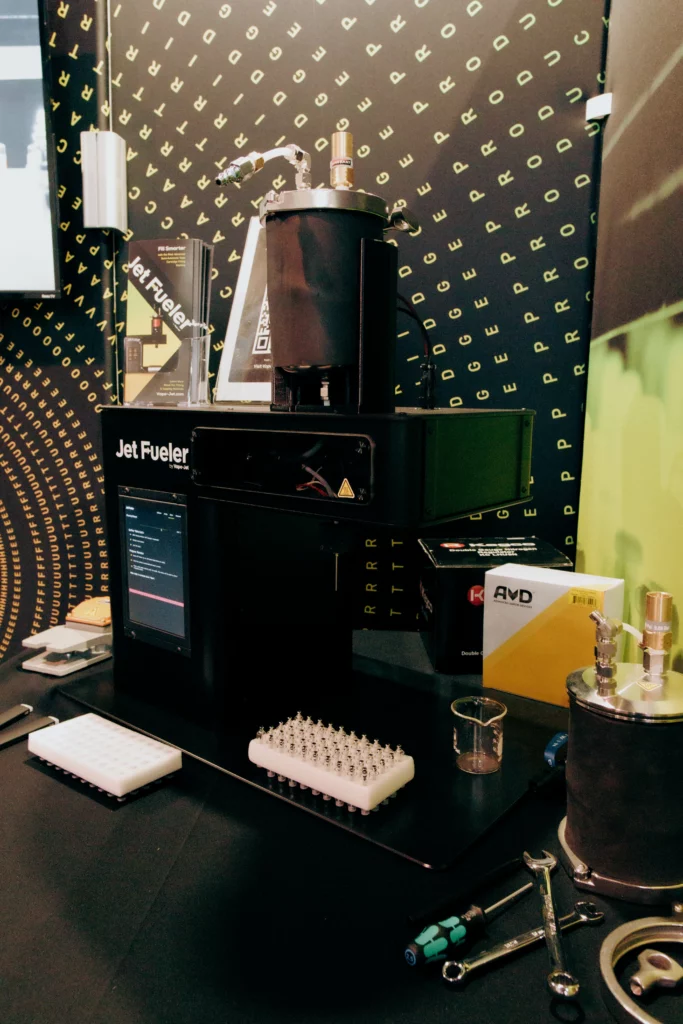 'Till MJBizCon 2023!
We want to extend a sincere "thank you" to everyone who made it to our booth this year! MJBizCon 2022 could not have been the success it was for our team without your support, and we look forward to building off the positive energy we received. The cannabis industry is driven by innovators who prioritize product quality, responsible scaling, and versatile technology, and we are proud to continue leading the charge in vape cartridge automation.
If you are interested in partnering with us, reach out to our crew to learn how Vape-Jet can provide next-level products for your customers.
While you're at it, don't forget to sign up for our monthly Re:Fill newsletter to get early access to company updates, product releases, and other exciting announcements. Follow us on the essentials, too: Facebook, Instagram, and LinkedIn.