Get Ready for MARVIN
From the beginning, we set out to build the Vape-Jet 3.0, fully-automatic vape cartridge-filling machine to change the game—this meant not only designing the most innovative hardware but also programming our software to set the highest production benchmarks on the market.
In 2022, we've decided to take things up a notch. Say "hello" to our brand-new software platform, MARVIN.
Boasting increases in daily output of up to 30%, get ready for a faster, better, and smarter Vape-Jet 3.0.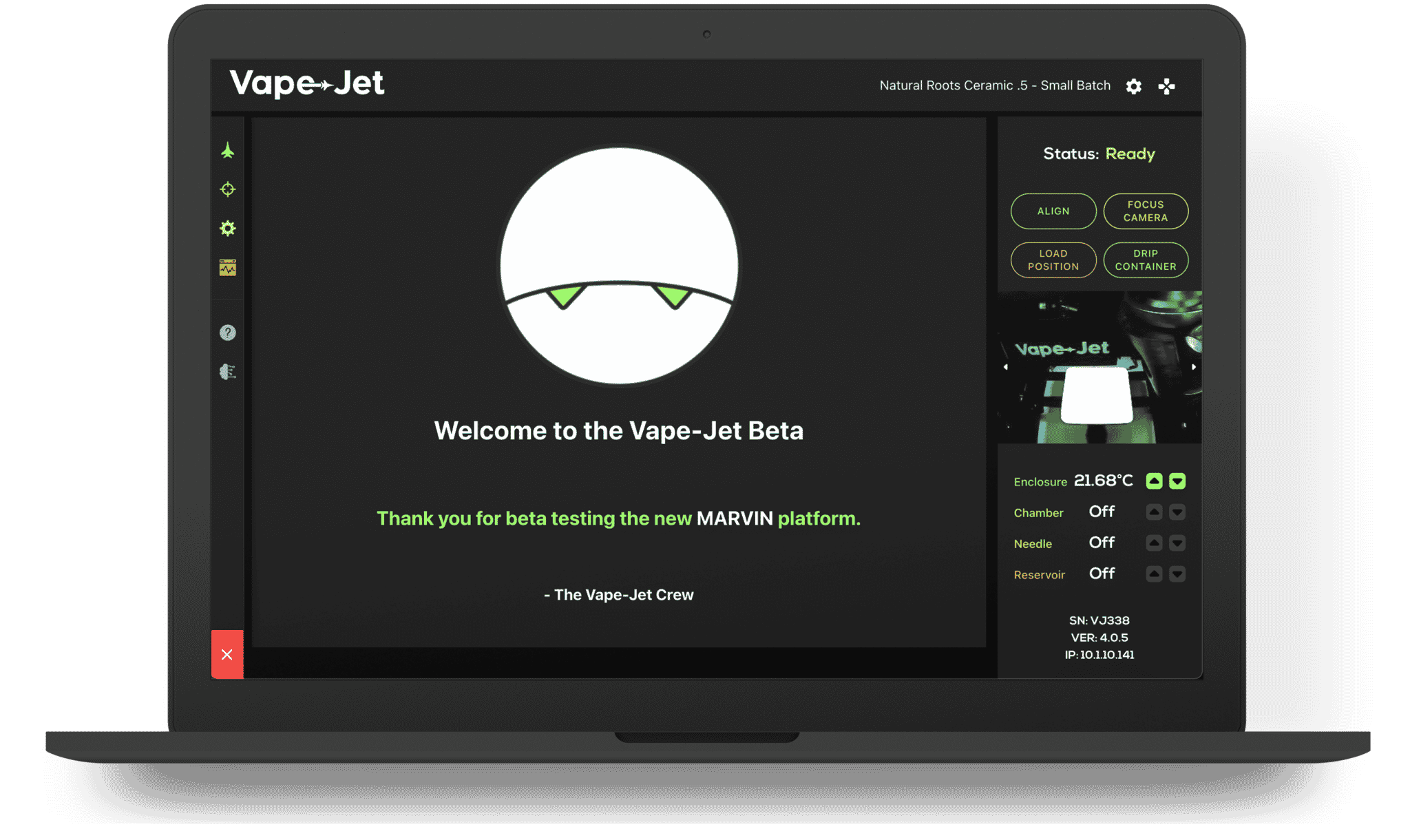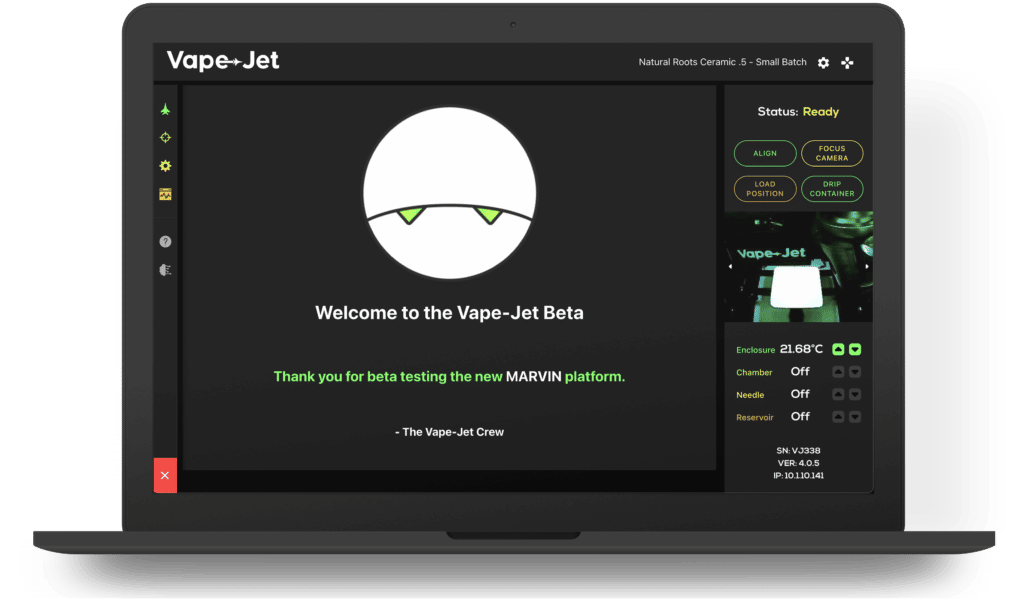 With MARVIN, vape cartridge production has never been easier, faster, or more powerful.


Faster

Processes

MARVIN optimizes the Vape-Jet's fully-automatic processes to run even smoother while giving users more customization options.

Enhanced Cartridge Identification

Maintaining the precision and accuracy of the Vape-Jet 3.0's onboard machine vision camera, MARVIN software upgrades reduce the time between cartridge alignment and filling by more than half, meaning you can now fill a tray of 100 1g cartridges in as little as 4 minutes. (Watch the video below as the Vape-Jet 3.0 fills 50 1g cartridges in less than 2 minutes!)
Configurable Camera Exposure
MARVIN enables users to manually adjust the machine vision exposure level, eliminating auto exposure errors and reducing cartridge alignment time.
Custom Cleaning and Drying Cycles
Simplify your cleaning processes and reduce the need for additional user input by setting custom cleaning specifications.
Better

Vape-Jet Operation

How can we increase daily output while simplifying system operations? It all comes down to the fundamentals.

Dispense Logic Optimization

MARVIN reduces the number of valve and pump movements during the filling process, increasing daily output up to 30% by pulling more product into the syringe and distributing it sequentially before needing to recharge the pump.

Redesigned User Interface

Automated Vape Cartridge-Filling Systems can appear intimidating, but not so with this new software. In fact, we've overhauled the entire user interface, moving extraneous elements to the advanced panel so you can focus on the essentials.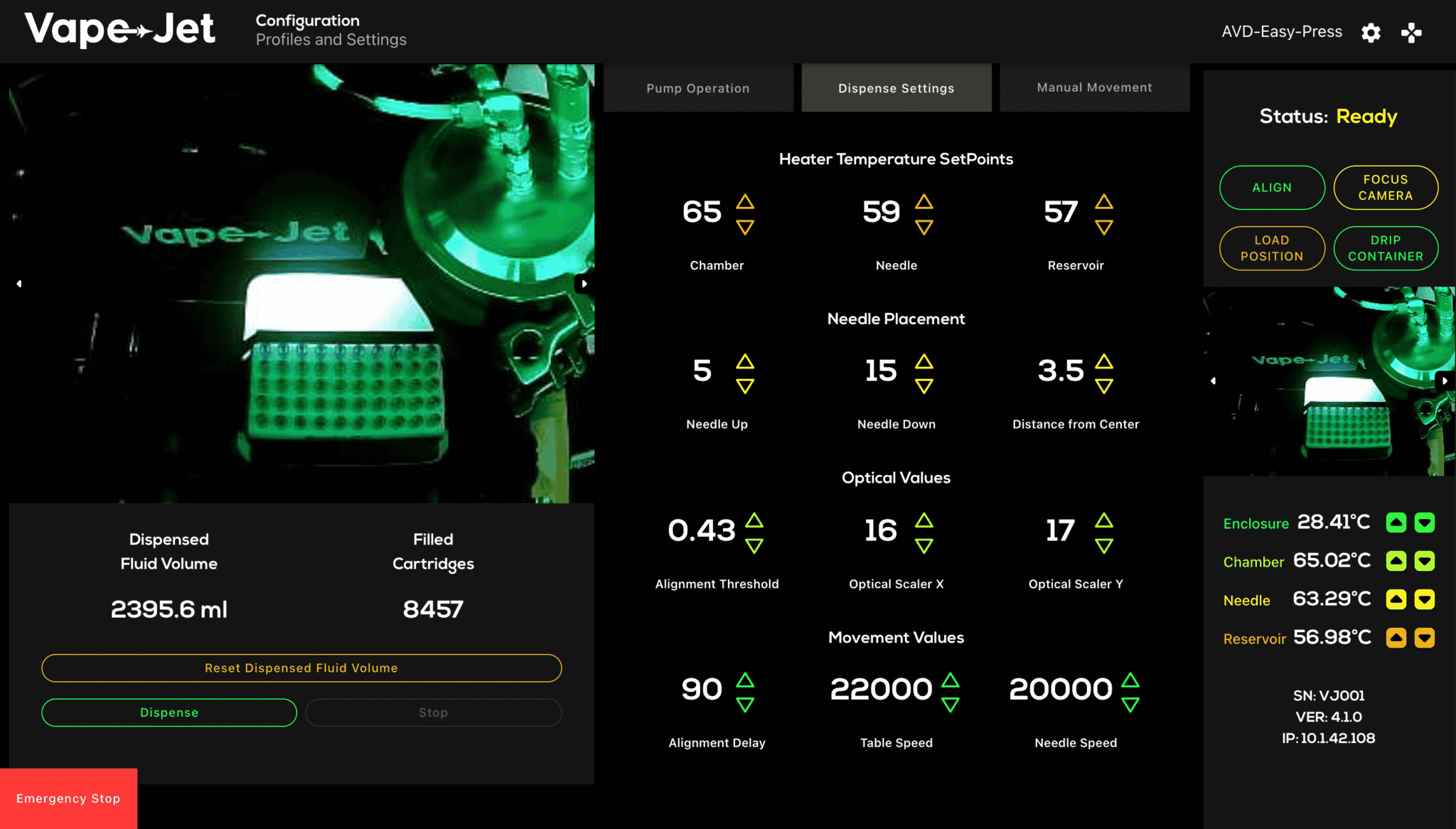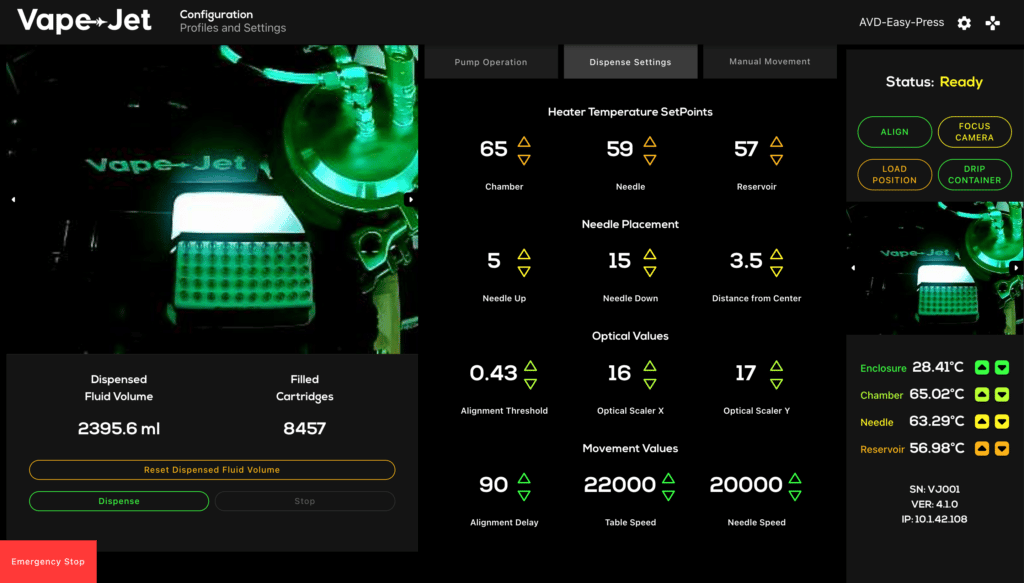 Upgraded Interactive SOPs (standard operating procedures)
With this software upgrade, we've updated all Vape-Jet SOPs with supporting visuals to guide users through decision-making processes and emphasize consistent usage while shortening employee training times.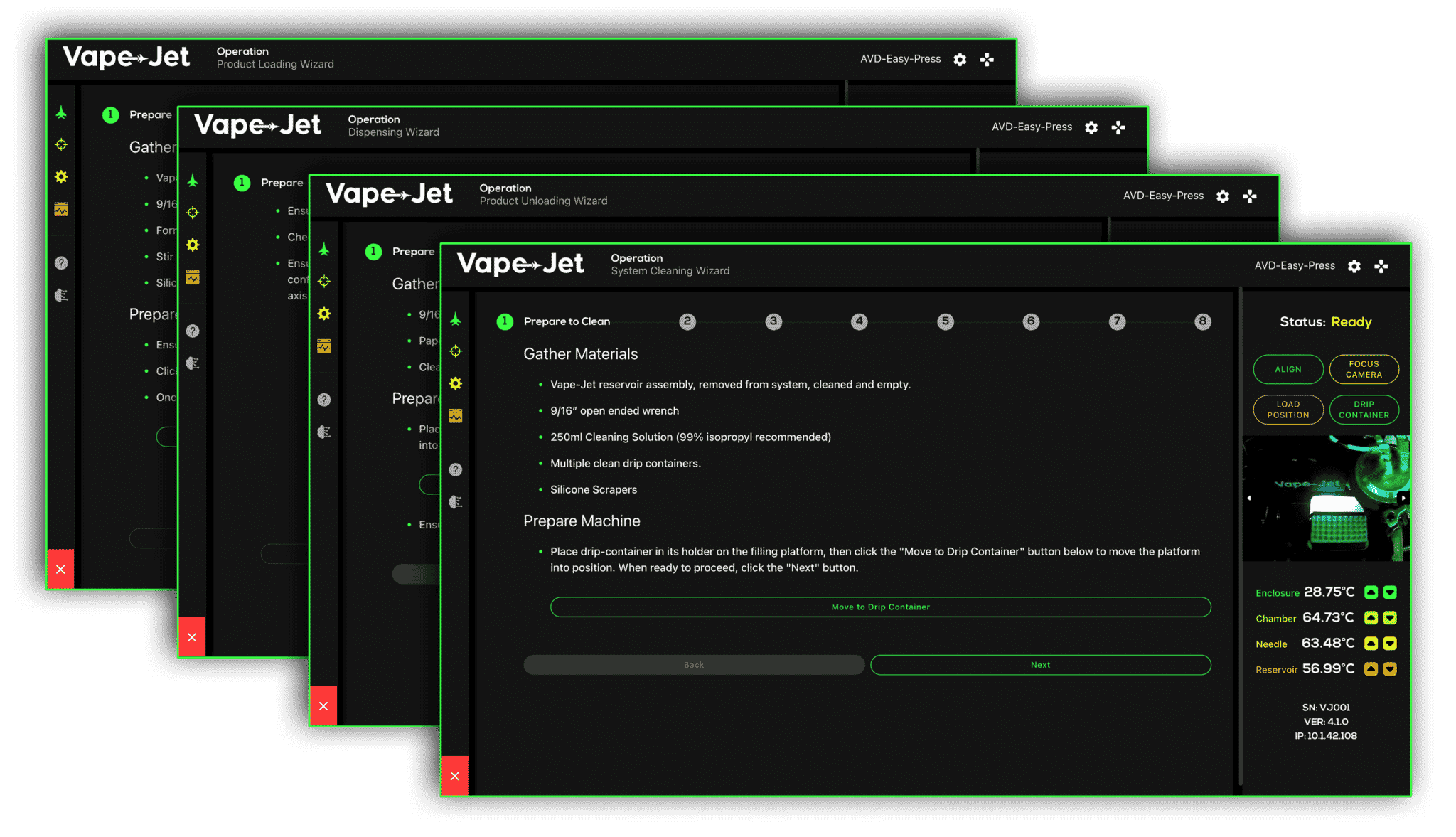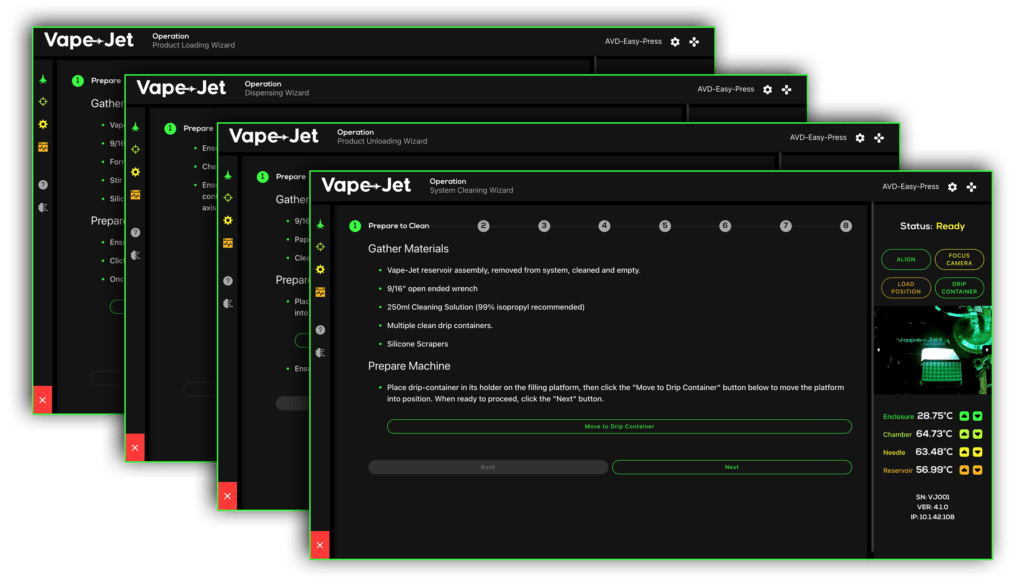 Smarter

Settings and Support

From predicting maintenance needs to error support, Vape-Jet software has your back.

Improved Error Handling

When encountering errors, MARVIN automatically initializes and resets the Vape-Jet 3.0 pump system, reducing clogging from fluids left to cool. Furthermore, the new software links directly to product support documentation, allowing users to easily submit a HelpDesk support ticket.

Dry Run Mode

Don't worry about switching between separate profiles for testing and production. With the brand-new Dry Run Mode, users can now simulate fills without dispensing any oil, reducing errors and product loss.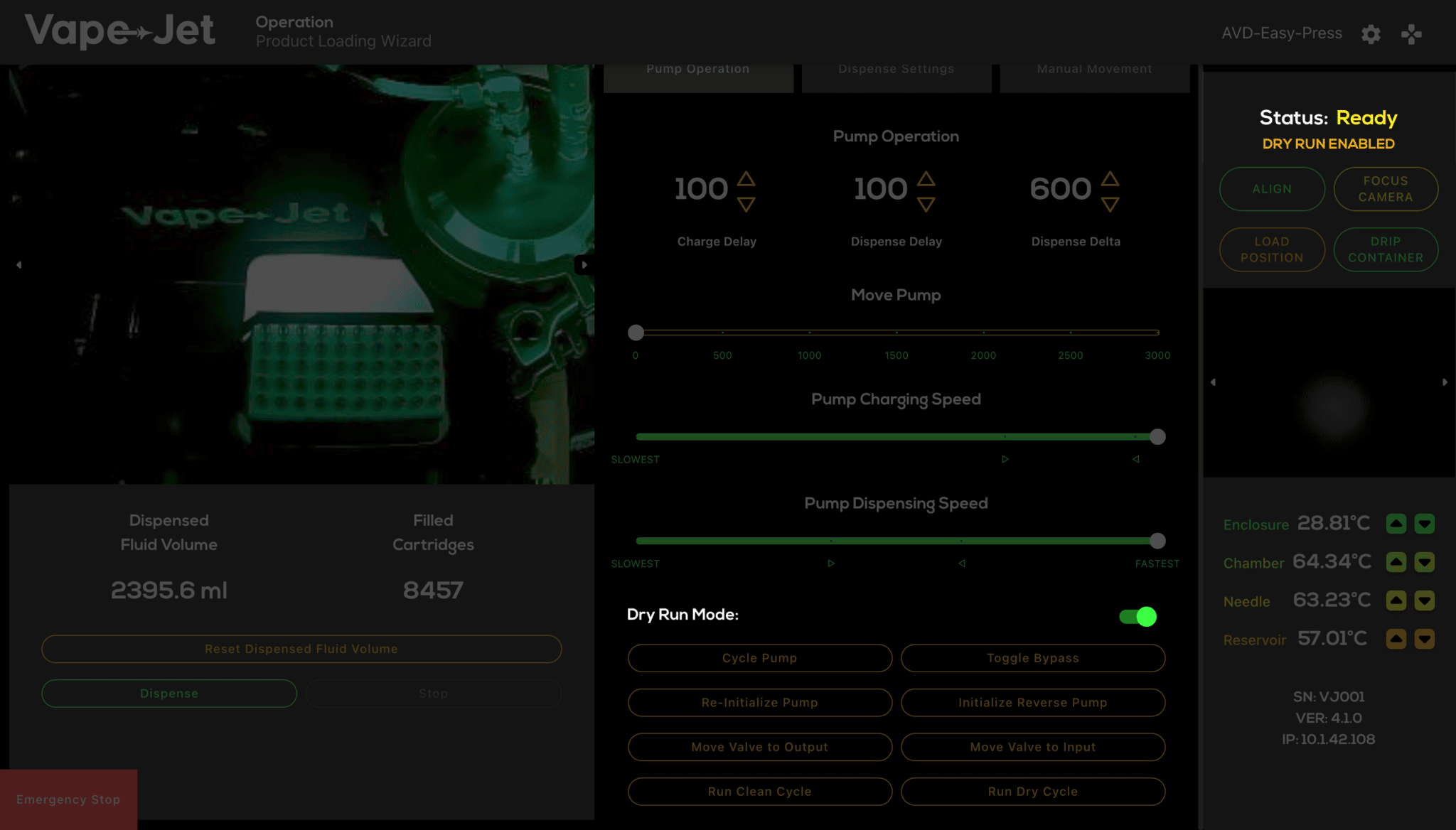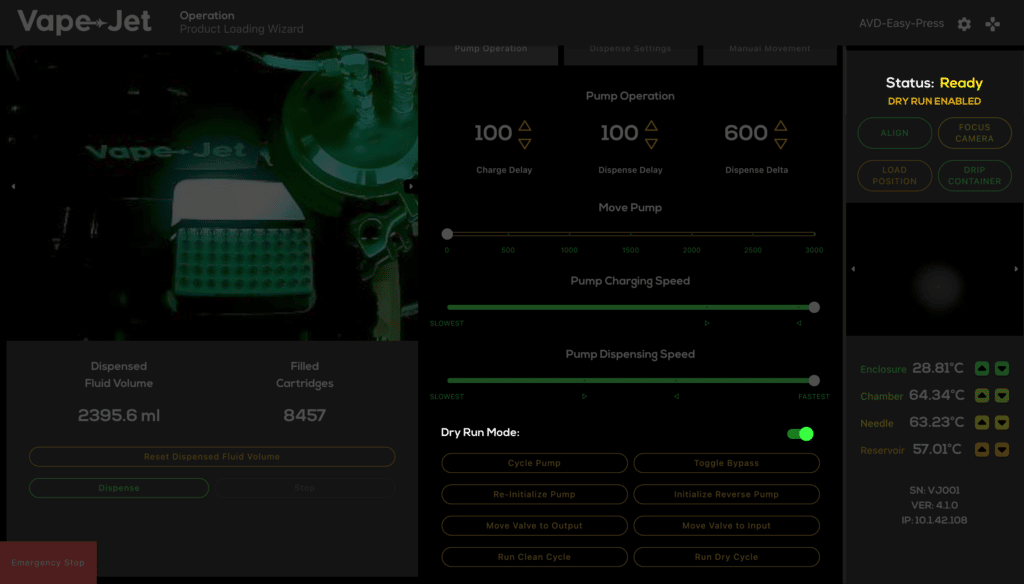 Global Settings
With MARVIN, we've simplified machine setup and calibration by moving useful settings from individual configurations to machine-wide profiles, cutting down on training time and human error.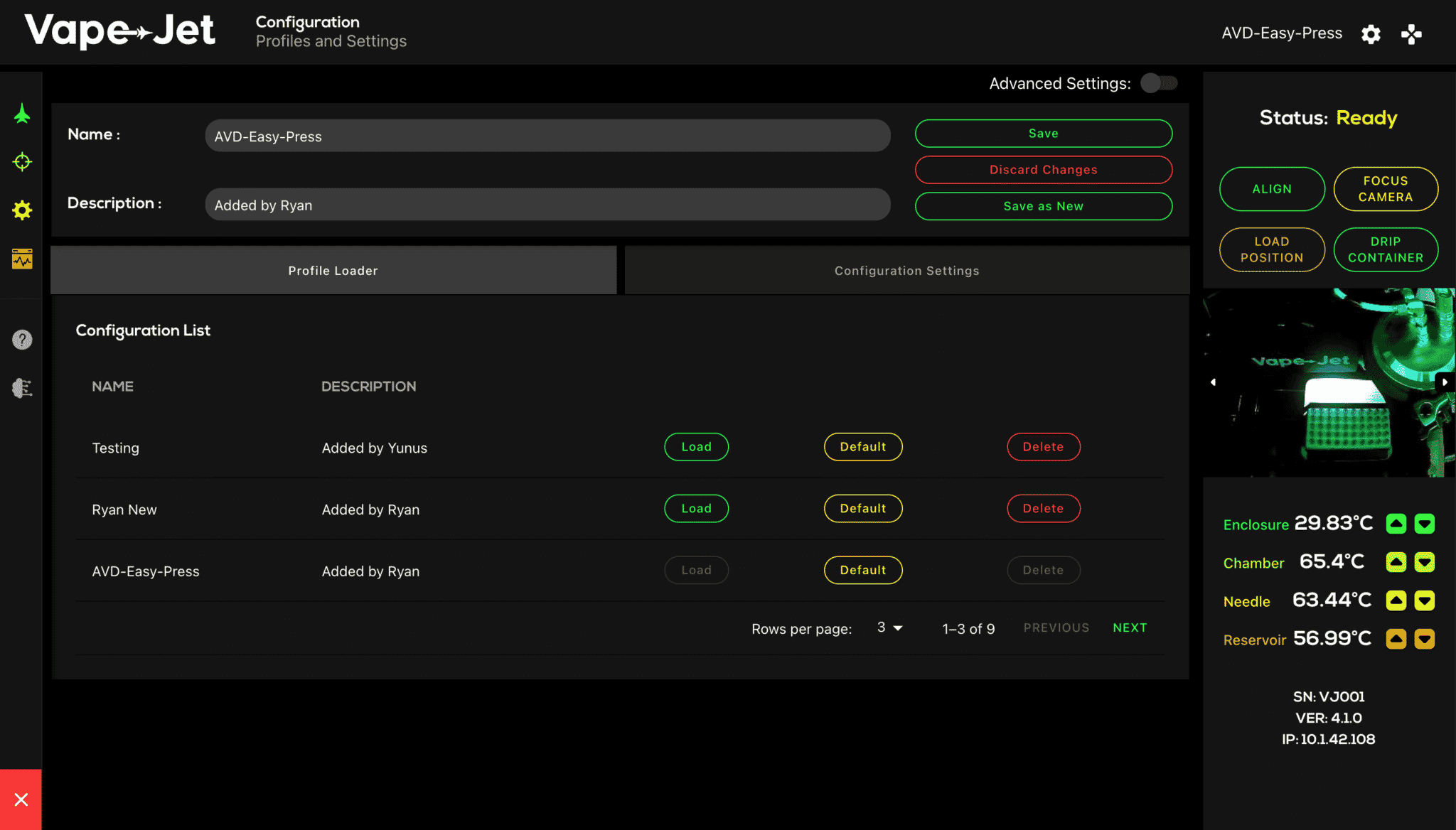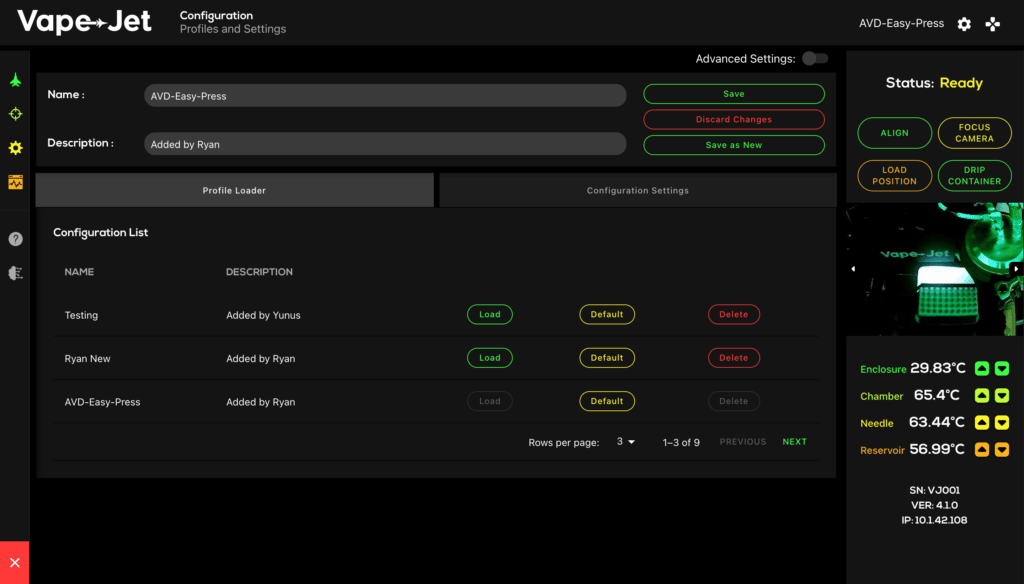 Improved Management
Our unrivaled product support just got better. With new Vape-Jet software, your machine is fully integrated with our support and maintenance systems, allowing us to provide more effective product support, predictive maintenance, and reduce machine downtime.
Get Ready for MARVIN in February 2022
At Vape-Jet, we build our machines to grow with you. Whether you already have a Vape-Jet or are looking for a machine, MARVIN will be available to all Vape-Jet 3.0 users starting in February 2022 with no hardware upgrades or machine modifications needed.
For active 3.0 users, our support team will reach out to schedule the software upgrade at your convenience.
Interested in early access to the MARVIN platform beta? Contact our support team to enroll.
Don't forget to sign up for our monthly Re:Fill newsletter to get early access to company updates, product releases, and other exciting announcements. Follow us on Facebook, Instagram, and LinkedIn for updates.