Work Smarter, Not Harder with Outsourced Sales
During the daily scramble that we call "the startup phase" of any business, it is easy to forget what makes your company strong. With so much excitement and enthusiasm going around, your team can become scattered and ineffective, focusing too much on tasks outside of their wheelhouse and too little on their essential roles. So, if you asked me what the most crucial part of this beginning phase is, I'd simply say: allow your team to do what they do best.
That sounds nice enough, but what about sales? Surely that's "all-hands-on-deck" territory for a startup.
Not necessarily. Let me introduce myself, my name is Joshua Maramba, and I'm the Founder of Maramba Consulting. At Maramba Consulting, our philosophy is to help businesses develop a focused revenue growth strategy so they can scale with more consistency and, you guessed it, let their people do what they do best (i.e. manufacture an excellent product). That's why partnering with Vape-Jet from the beginning has been so effective. Our collaboration allows us to build and sell the best Vape Cartridge Filling Machines on the market. Everyone is happy!
In a competitive sector like the cannabis industry, you need to streamline your operations to reduce overhead costs; this means putting your people in positions where they will succeed. Therefore, to answer your "all hands on deck" question, my answer is a resounding no. Odds are, your team is not full of expert salespeople, so leveraging outsourced sales expertise is essential to the success of your startup.
Let's chat about this idea by breaking it up into two parts:
The Risks of Relying on Internal Sales
The Benefits of Outsourcing Sales
The Risks of Relying on Internal Sales
Although cannabis companies that rely on their own internal resources can certainly succeed, the question is whether the company will be fast and nimble enough to meet their customers' needs and stay ahead of their competitors. The total cost of onboarding, benefits, turnover, and software subscriptions alone can be detrimental to your company's financial wellbeing, decreasing innovation and stifling workflows.
Well, what about hiring external contractors? At first, hiring external contractors as sales representatives seems like a good way of avoiding some of the costs that accompany building an internal sales department. At Vape-Jet, we determined this approach was misguided. After all, managing a group of fractured contractors working on commission can be a bit like herding cats.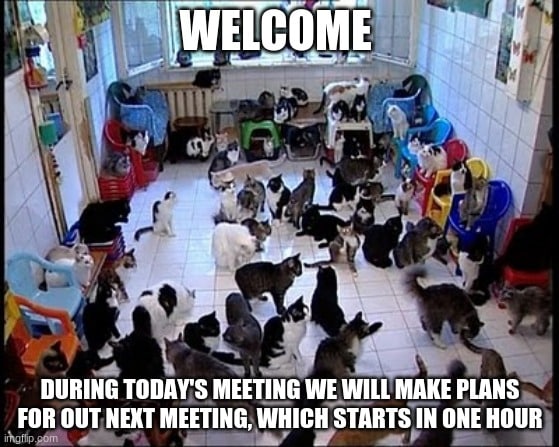 Another common approach is to give sales responsibilities to employees who are not qualified or experienced. Obviously, this is a risky move. A worst-case scenario could be that, after a few months of poor sales numbers from limited coverage and expertise (not to mention the resultant lack of innovation), businesses are forced to rethink their whole sales operation, postponing revenue generation and investing more money into sales team costs.
Forget all of that nastiness for a second and take a look at our partnership with Vape-Jet. In outsourcing an expert sales team, Vape-Jet keeps with our mantra ('let people do what they do best') by avoiding forcing its employees to wear multiple hats, an all-too-common practice in startup environments. Just imagine the inefficiency of having product engineers juggle reaching out to potential customers while building a new cartridge filling system.
Your team should never have to choose between helping a customer with technical support or following up with a lead looking for information. Maramba Consulting allows Vape-Jet to scale more efficiently while providing customers with a more responsive and professional experience. Our teams are in the best possible position for success—ready to scale when the need arises, upgrading our software to meet the highest benchmarks on the market, and prepared to send cat memes to brighten your day.


The Benefits of Outsourced Sales
As you can see, outsourcing sales help businesses and customers alike. With sales consultants, your company can:
Save Money
Lower the cost of sales and expand coverage.
Reduce overhead and invest resources in innovation and customer support. Less staffing expenses=happier you.
Leverage Expertise
Hire the best without an onboarding process. An outsourced sales team can help you reach long-term sales goals with highly skilled sales representatives, enhancing hiring and training to scale quickly if needed.
Optimize sales programs with advanced analytics. Sales leaders can utilize knowledgeable third-party resources, offering best practices and other capabilities from years of experience across multiple industries.
Provide Efficient Product Support
With more scalable capacity and fewer resources dedicated to sales, customers can get answers from support representatives quickly. It also means the Vape-Jet team can focus our resources on innovative filling solutions that surpass anything else on the market. Better products and support? That's a win-win for our customers.
With all these benefits, it's no wonder sales representatives are the second most in-demand candidates globally across all job functions. In fact, the global outsourcing market has more than doubled in size from 2000 to 2019.
Need more proof? Check out our 2021 Company Review. Outsourcing an experienced sales team works, and we could all afford to wear fewer hats.
Keep your Business Agile and Innovative
Scalability, operating lean, and focusing on core competencies are essential for startups working in the cannabis industry. Working with an external sales organization like Maramba Consulting allows Vape-Jet to scale more quickly, reduce overhead, and dedicate internal resources towards building the best customer support team in the industry.
Learn how you can leverage outsourced sales to accelerate revenue growth and get your company the sales team it needs by booking a meeting with Maramba Consulting.
-Joshua Maramba
Director of Sales at Vape-Jet
Founder of Maramba Consulting
More, Please.
Speaking of solutions and the future of vape cartridge automation, don't forget to sign up for our monthly Re:Fill newsletter to get early access to company updates, product releases, and other exciting announcements. Follow us on Facebook, Instagram, and LinkedIn for updates.