The Vape-Jet crew is thrilled to announce our newest hardware partnership with Greentank, a leading vape hardware manufacturer in the cannabis industry. Recognized as an industry powerhouse with a proven track record of 200+ successful vape brand launches across the US and Canada, Greentank won a Red Dot Design award and Cannabis Independent's Vape Tank and Single-Use Vaporizer of the Year distinctions. Now trusted by millions, Greentank is at the forefront of vaping innovation and customization.
See how you can benefit from the Vape-Jet x Greentank partnership:
Greentank at a Glance
Greentank was built to revolutionize the cannabis vape market by providing high quality, reliable vaporizers that surpassed anything available. Today, Greentank collaborates with prominent cannabis brands worldwide, offering innovative and reliable vape hardware.
Hardware Expertise and New Cannabis Markets
Greentank's team boasts over 100 experts—engineers, designers, material scientists, and product development specialists—all working together to create the most reliable high-performance vape hardware. With the help of market specialists who identify selling trends, Greentank works with brands to select fitting hardware best positioned for success.
By working with Greentank, Vape-Jet customers unlock a vault of vape market knowledge that can accelerate their growth. With huge investments in R&D and manufacturing capabilities, Greentank has the hardware, people, and strategy to succeed in new cannabis markets and find opportunities in more developed markets.
Vape-Jet x Greentank: Partnership Benefits
Together, Vape-Jet and Greentank provide:
Comprehensive Hardware Solutions — One-stop shop for cutting-edge hardware, filling, and retail-compliant cannabis packaging solutions.
Extensive Customization Options — From surface finishes and colors to mouthpieces, chargers, and packaging options, create unique hardware that perfectly matches your brand's aesthetics.
High-Quality, Compatible Hardware — Seamlessly integrate your Greentank hardware with fully-automatic and semi-automatic Vape-Jet filling and capping solutions.
Compatible Hardware
Our partnership's dedication to hardware quality and user satisfaction sets new standards for vaping excellence.
We are excited to present four styles of hardware that are fully compatible with Vape-Jet filling systems: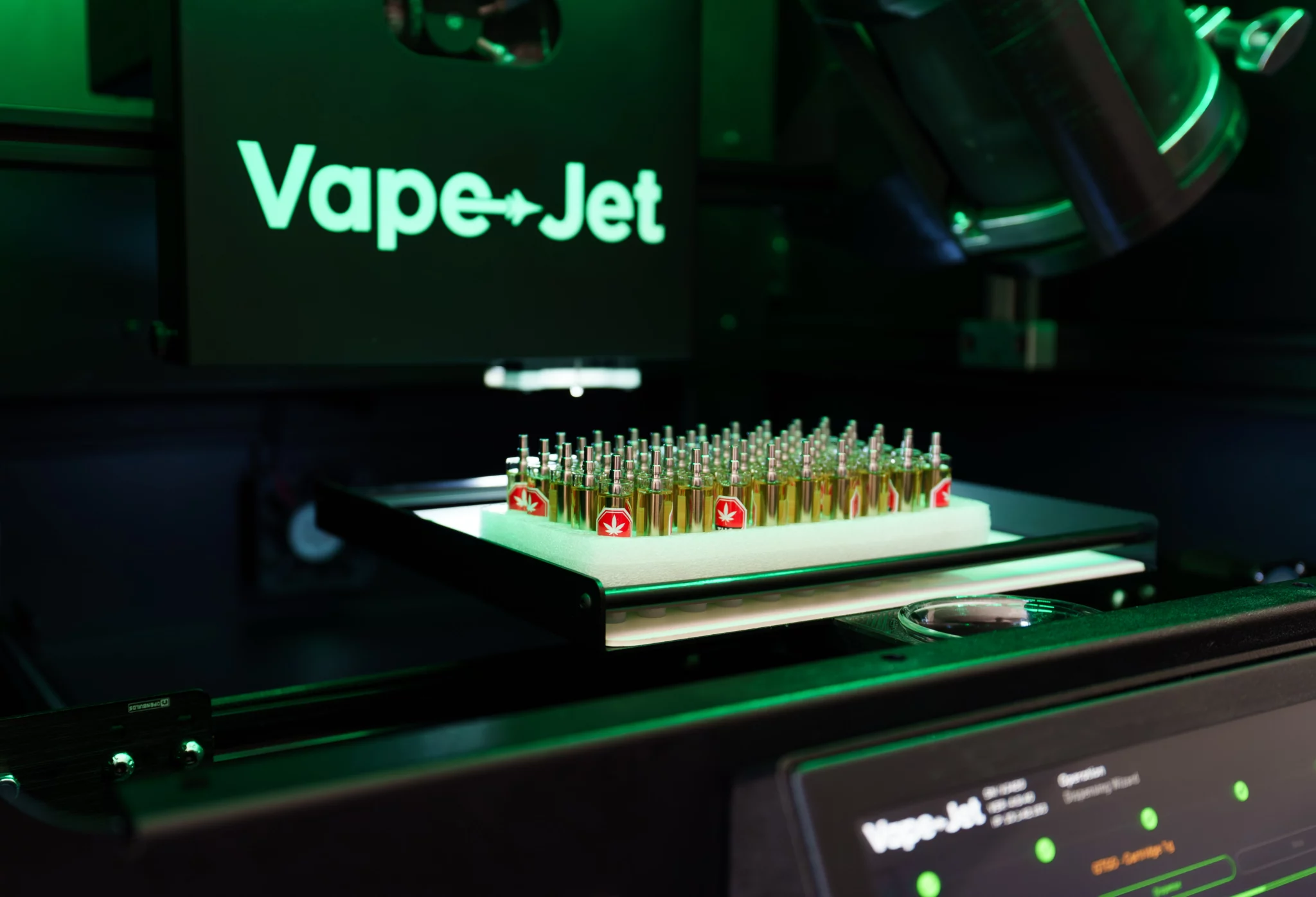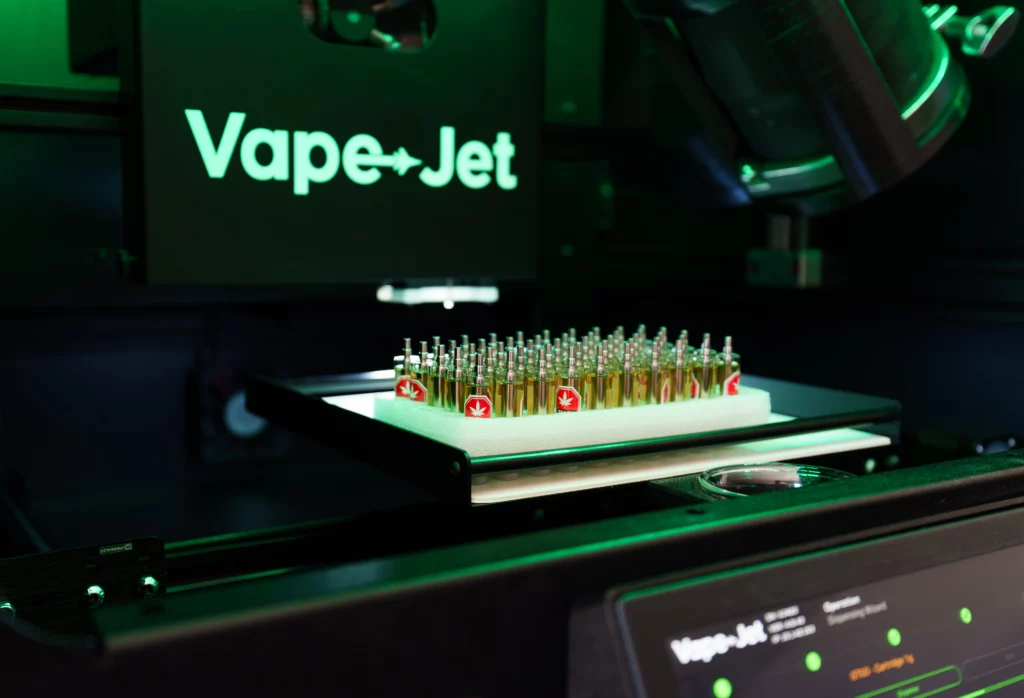 After six years of meticulous research and development, the GTGO Cartridge combines all the industry-leading qualities a premium 510 cartridge should possess while setting new standards for reliability, flavor, and vapor quality.
Key Features:
Upgraded 316-stainless steel offers safety and performance.
Push-down mouthpiece assembly reduces labor costs.
0.5ml and 1.0ml reservoir capacity sizes.
Market-leading flavor output, eliciting pinpoint terpene profiles.
Customizable finishes, treatments, and mouthpiece options.
Available with revolutionary automated pre-loaded tray solution, reducing costs by up to $0.60c per unit.
This Cartridge offers a perfect blend of quality and affordability. Designed to enhance fill efficiencies, the GTDX features easy press-down mouthpiece technology that eliminates the need for a cumbersome arbor press.
Key Features:
Premium-built cartridge at an extremely competitive price point.
0.5ml and 1.0ml reservoir capacity sizes.
FDA-certified ceramics, stainless steel, and cotton componentry.
Push-down tamper-proof mouthpieces reduce labor costs.
The most customizable 510 cartridge in the industry.
Borosilicate glass housing.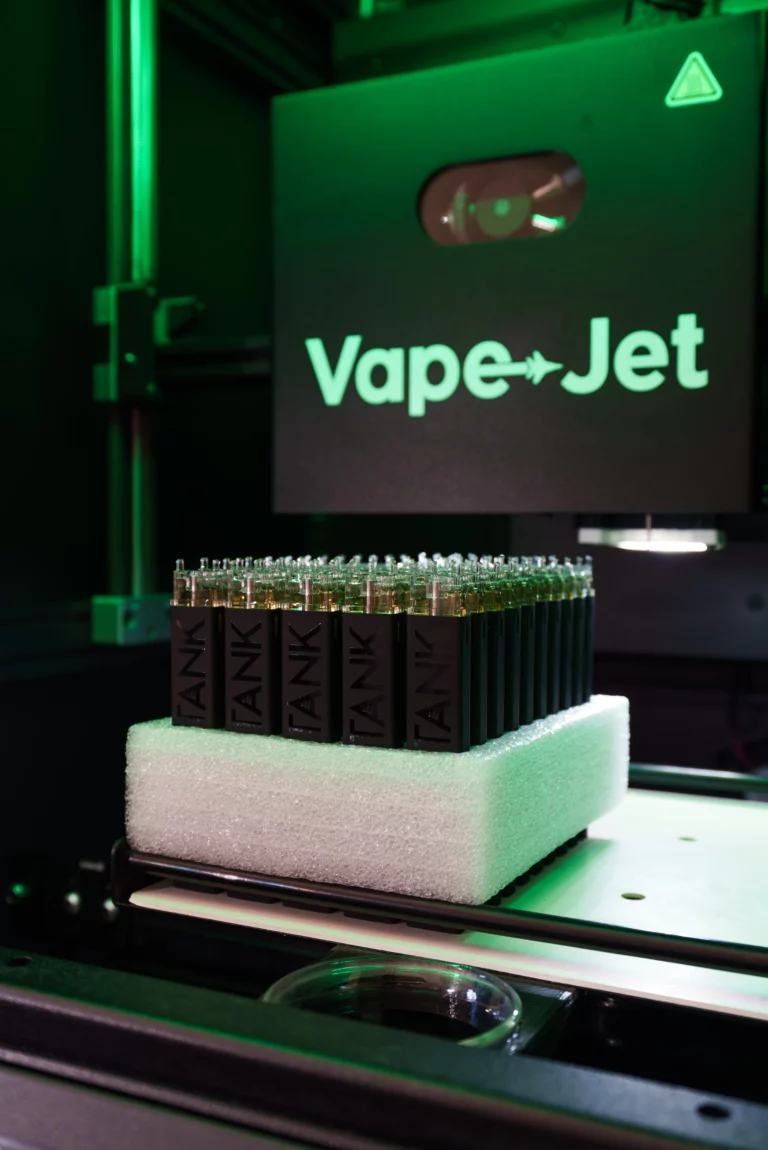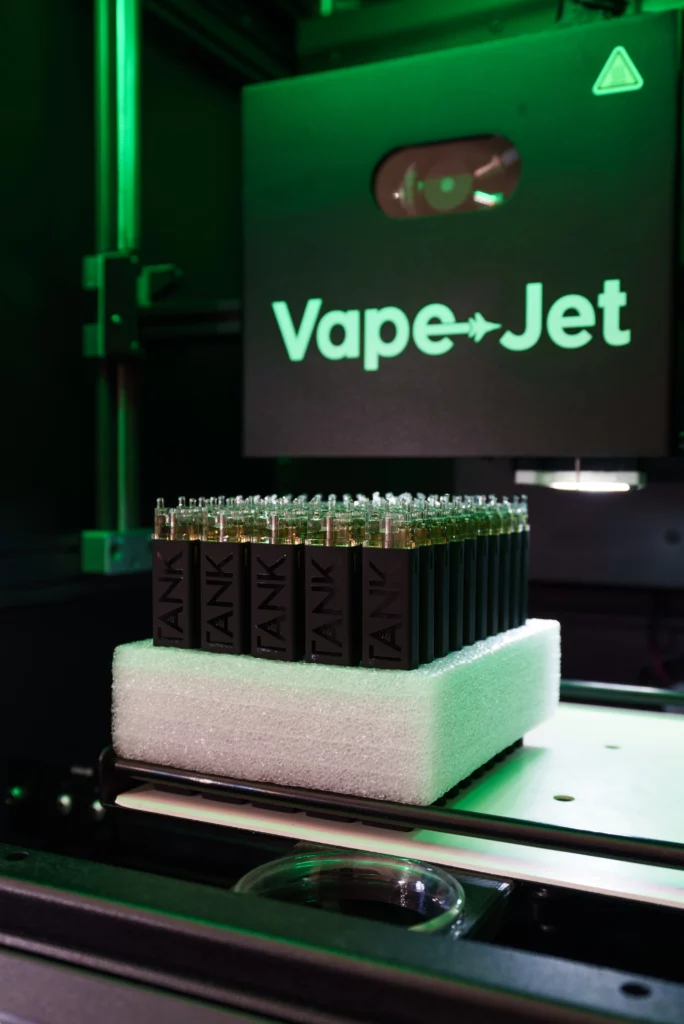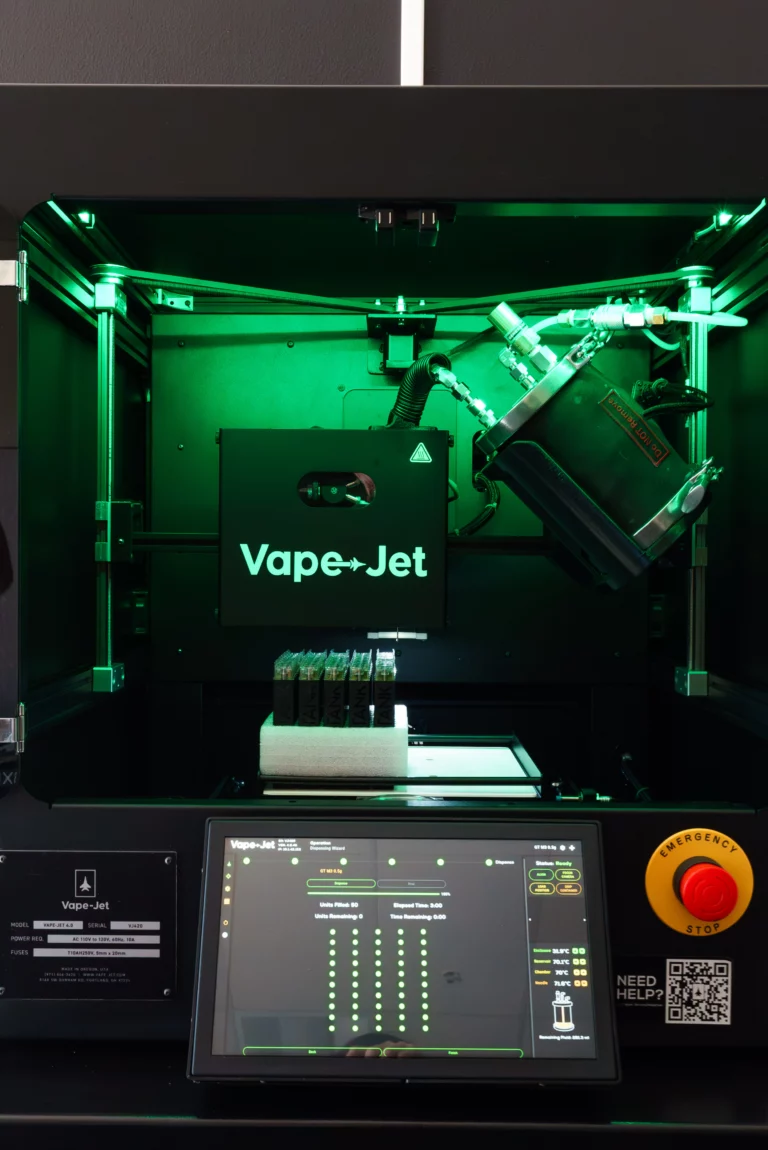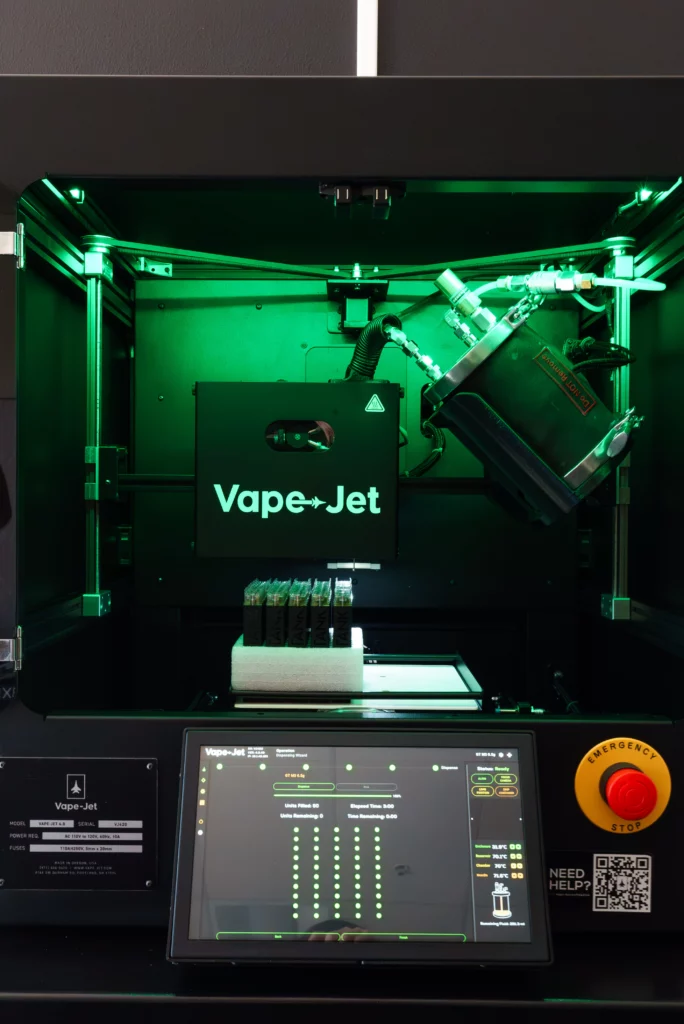 Offers breakthrough performance and a familiar design that captures your customer's attention. The M3 Cartridge can be precisely calibrated for a wide range of cannabis extract viscosities, ensuring precise flavor profiles.
Key Features:
Engineered for both high-viscosity and low-viscosity.
Stainless steel internal frame.
FDA-certified ceramics, stainless steel, and cotton componentry.
Various reservoir capacities, including 0.35ml, 0.5ml, and 1.0ml.
Customized finishes, silkscreening, LED options, logo placement, and mouthpiece options.
This lightweight, rechargeable stainless-steel disposable offers rapid response heating with its short-path airflow design. It is completely customizable and ready to go at any time, providing convenience and flexibility.
Key Features:
Premium-feel stainless steel frame.
Rechargeable micro-USB options with a branded cap.
FDA-certified ceramics, stainless steel, and cotton componentry.
0.5ml and 1.0ml reservoir capacity options.
Customized finishes, electroplating, silkscreening, LED options, logo placements, and mouthpiece options.
No additional occlusion jigs needed.
Note: The GT M8 is the only Greentank hardware listed that is not compatible with the Squish-o-Matic 1000 capping machine.
Get Started with Vape-Jet x Greentank
With a range of versatile hardware options, our partnership with Greentank empowers brands to elevate vaping experiences and meet market demands. By partnering with Greentank, Vape-Jet customers can expect seamless compatibility with supported hardware, allowing brands to streamline their production process and ensure optimal end-user satisfaction.
If you want to become a Vape-Jet success story, reach out to our crew, and we'll find the best solution for your business.
Check out these success stories:
Don't forget to sign up for our monthly Re:Fill newsletter to get early access to company updates, product releases, and other exciting announcements. Follow us on the essentials, too: Facebook, Instagram, LinkedIn, Twitter, and YouTube.