Discover How a Concentrate-First Strategy Can Ensure Your Cannabis Extraction Business Dominance
Join us for an exciting Lunch & Learn event where you'll have the opportunity to connect with five top-tier manufacturers and consultants in the industry. You won't want to miss this chance to gain invaluable insights and insider tips on compliance, process design, product selection, and streamlining. Whether you're just starting or looking to optimize your existing business, our experts will be on hand to answer all your questions.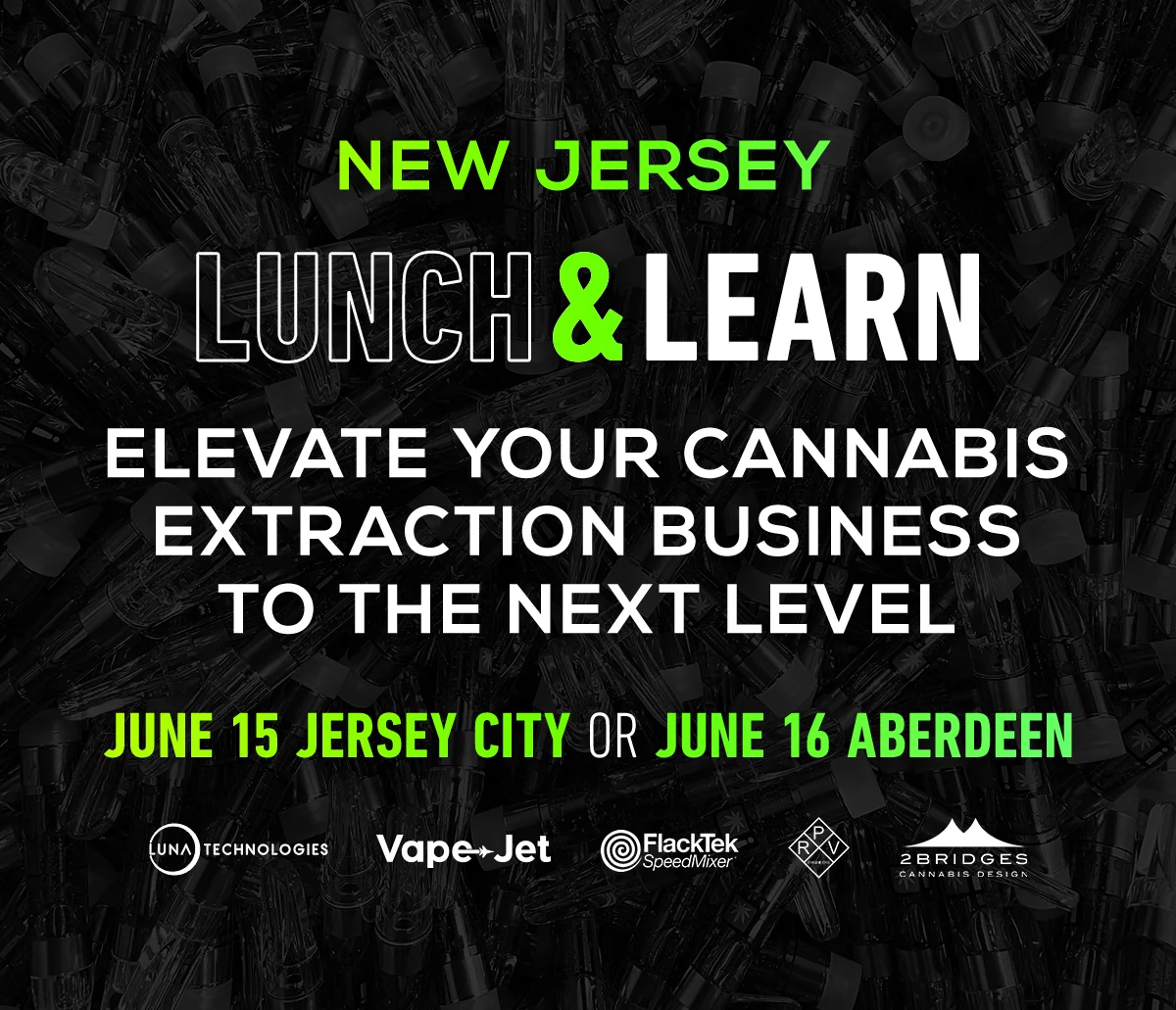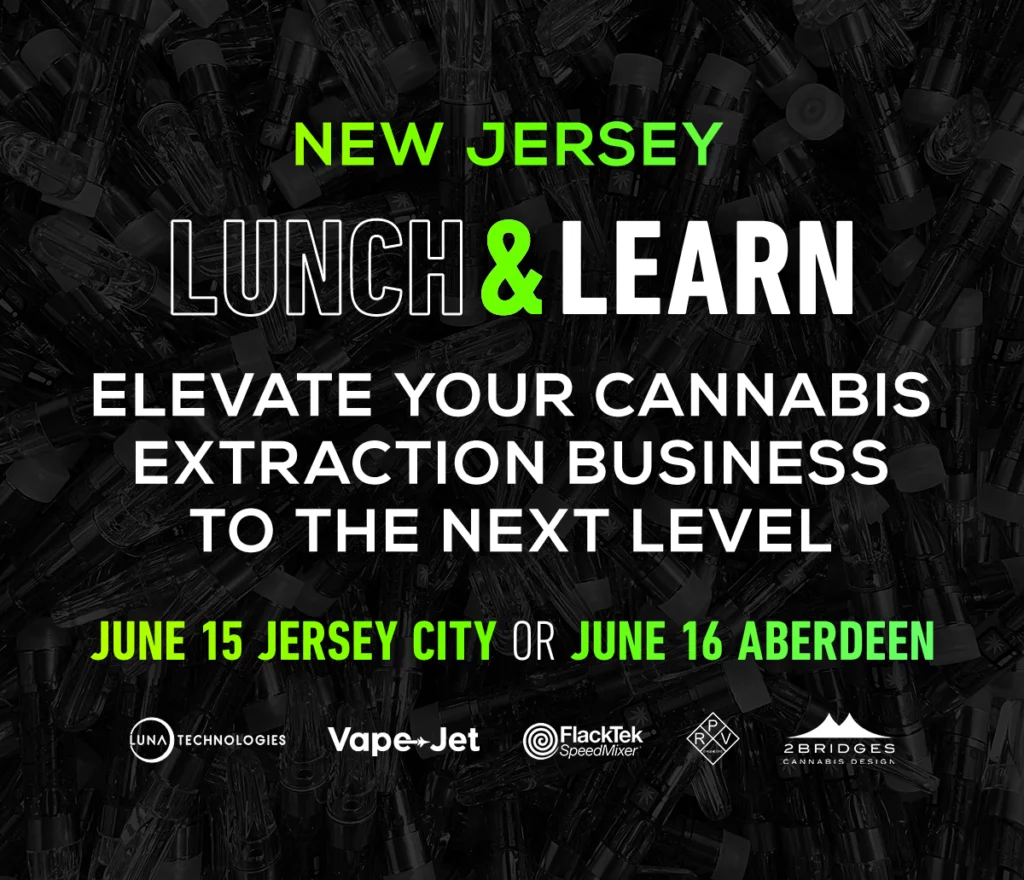 Choose From Two Events and Locations
Join us on Thursday, June 15 from 4-7pm at Zeppelin Hall Beer Garden in Jersey City, New Jersey. Or Friday, June 16 from 1-4pm at Alternate Ending Brewing in Aberdeen, New Jersey. Food and drinks are on us, but space is limited so be sure to reserve your spot now.
What's On the Agenda?
During the Lunch and Learn event, we will delve into a variety of topics that touch on the latest advancements and innovations in cannabis extraction. We'll be focusing on extraction and concentrates, post processing equipment, facility build outs, engineering peer reviews, and more, with presentations from industry experts and an interactive Q&A session that encourages knowledge sharing and discussion.
Five Trailblazing Manufacturers and Consultants
We're excited to be joining speakers from the following companies, each bringing a wealth of experience and insight to the table:
Learn the Keys to Success in Mature Cannabis Markets
Our Lunch and Learn event is more than just a networking occasion. It's a unique opportunity to gain insights into the cannabis extraction industry, get up to speed with the latest trends, interact with like-minded individuals, and potentially uncover new opportunities. Plus, it's a chance to have your specific questions answered by the experts in the field.


Ready to Register?
Interested in joining us? To register for the event, sign up here for one of the two events. Remember, spaces are limited, so register soon to reserve your spot.
We're looking forward to an insightful afternoon of learning and networking. Get ready to explore, ask, and discover at our first Lunch and Learn event!
While you're at it, don't forget to sign up for our monthly Re:Fill newsletter to get early access to company updates, product releases, and other exciting announcements. Follow us on the essentials, too: Facebook, Instagram, LinkedIn, Twitter, and YouTube.